Chocolate orange cheesecake is a slice of heaven. Dark chocolate with a strong hint of orange make this crustless cheesecake unforgettable.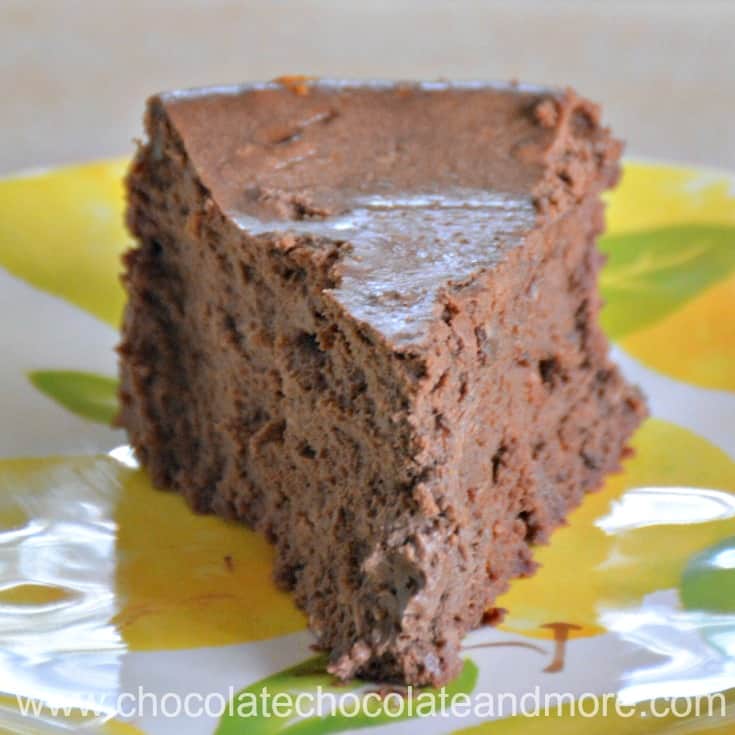 A few months ago, a neighbor requested volunteers for a hospital sewing room. I've been wanting to volunteer and I like sewing so I signed up.
It's a great group of ladies. We meet each Wednesday for about six hours to make things for patients. Some of the things we make are therapeutic – small pillows that nurses use to prop up patients' limbs, hats to keep patients warm, and rice bags that can be microwaved for heating pads.
We also make things to cheer long term patients up like lap blankets and decorative pillowcases. One of the most touching things we make are lap quilts. The quilts are placed on top of organ donors before they're wheeled in for surgery. After the surgery, the quilt is given to the donor's family.
A few weeks ago one of our group had a birthday so I brought a cake. Joan is a hoot. She's always got the best stories. She doesn't sew but she makes pillow forms for the small pillows and she pins the quilts.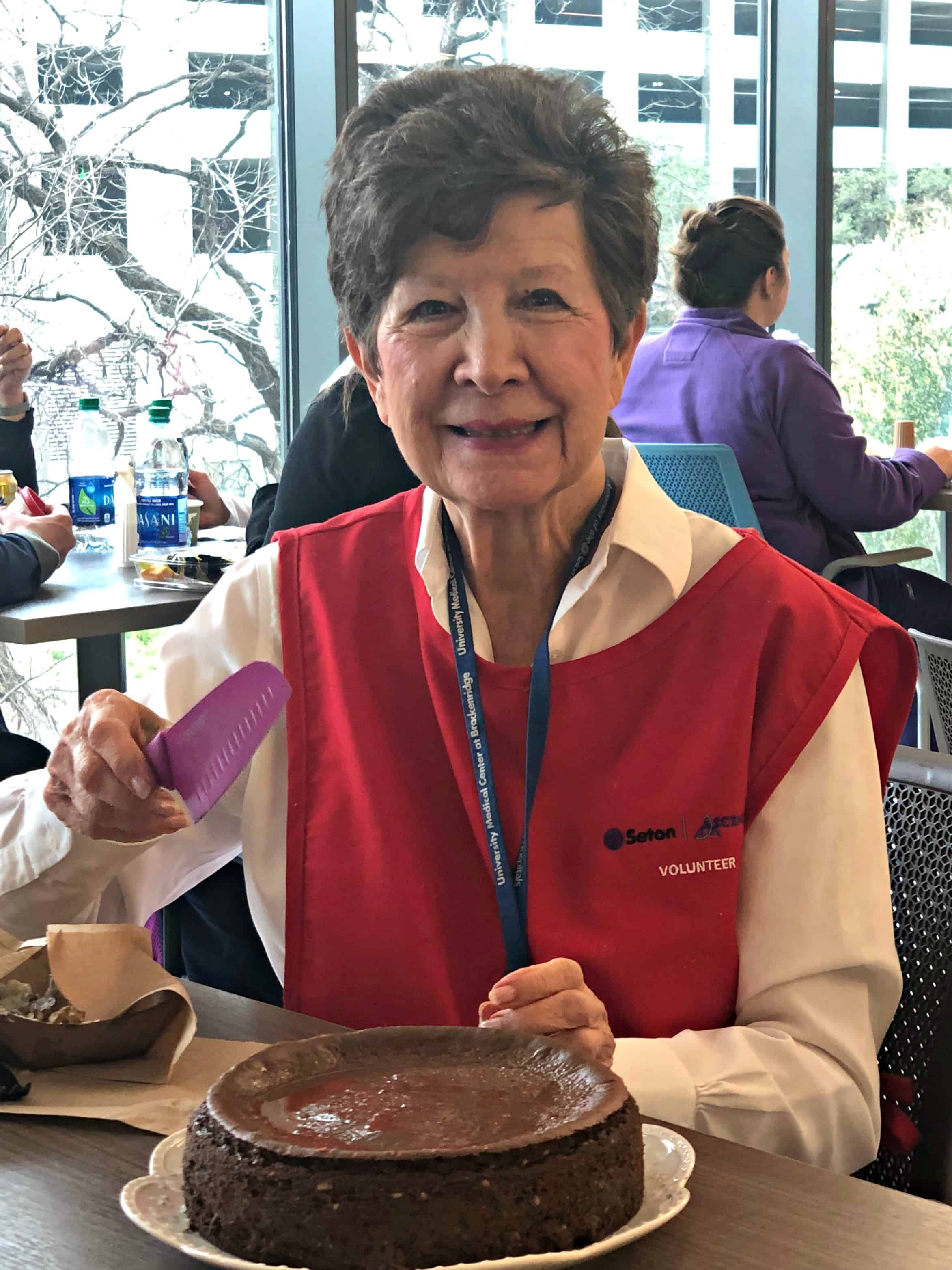 My sister's namesake deserves a special cake so I made this chocolate orange cheesecake for Joan's birthday. It was a hit with our group.
The orange flavor comes from grated orange peel and Grand Marnier (or orange juice if you prefer). Melted semi-sweet chocolate chips and cocoa powder give this cheesecake rich chocolate flavor.
I kept this cheesecake simple. There's no crust and no topping. The flavor and texture of this cheesecake are outstanding.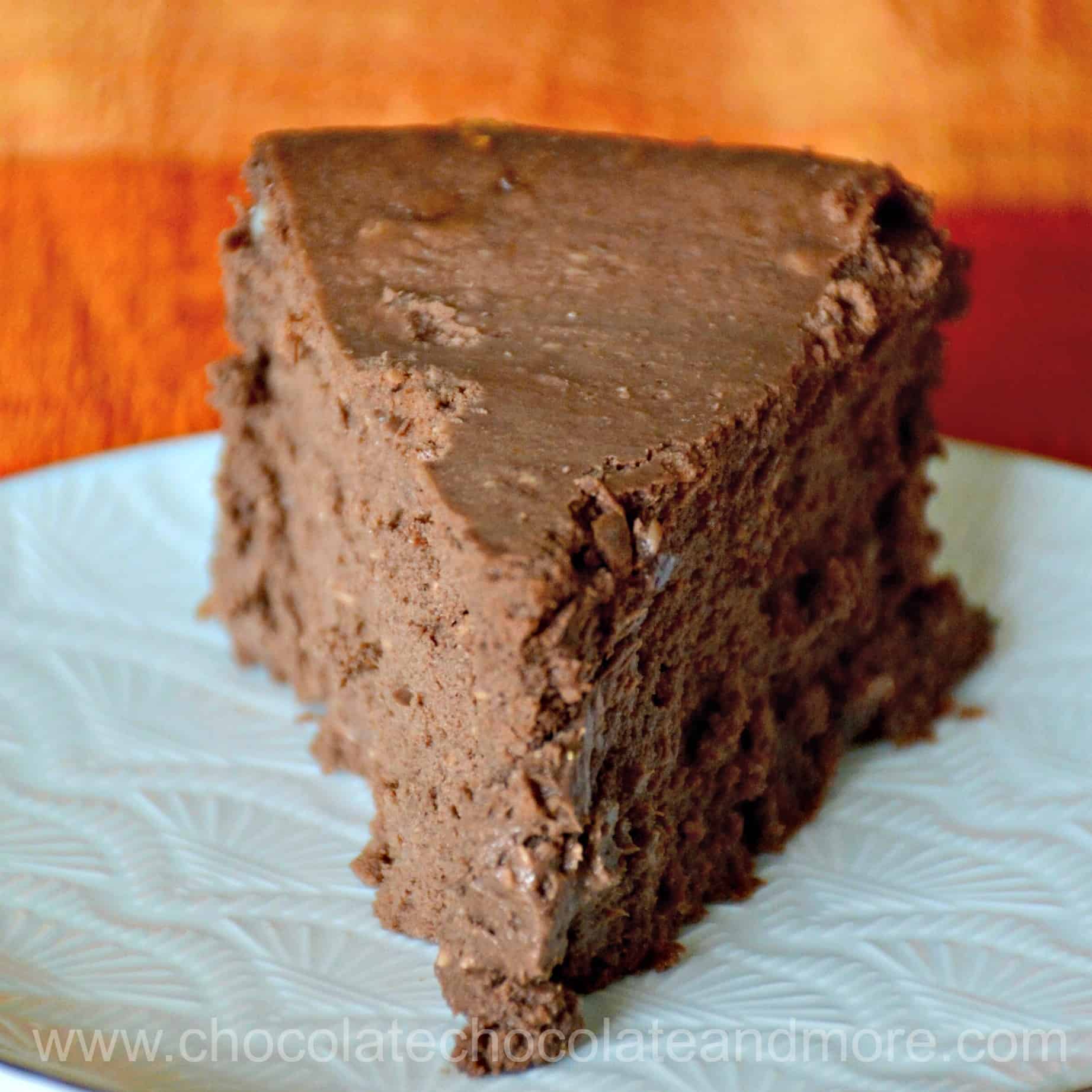 If you like chocolate and orange together, you're going to love this cheesecake.
Yield: 16 slices
Chocolate Orange Cheesecake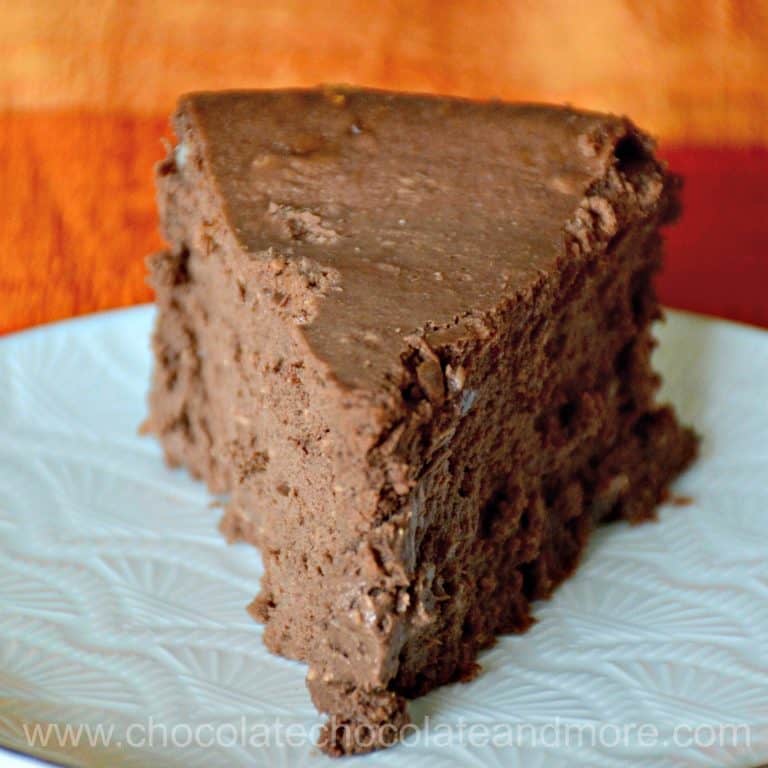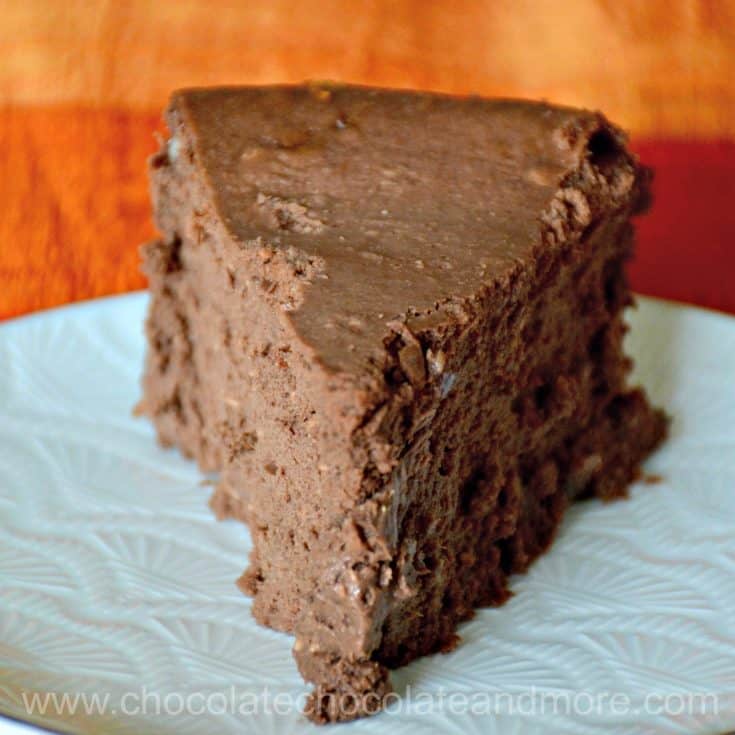 Ingredients
20 ounces cream cheese, softened
1/4 cup sugar
1/3 cup flour
1/3 cup cocoa
2/3 cup Grand Marnier or orange juice
zest of 1 orange
1 cup semi sweet chocolate chips, melted
3 eggs
1 cup heavy cream
Instructions
Line a the bottom of a 9" springform pan with parchment paper.
Beat the cream cheese until soft. Add the sugar, flour and cocoa. Pour the batter into the prepared pan. Gradually add each of the remaining ingredients, beating after each one. Pour into the springform pan.
Bake at 450°F for 10 minutes. Turn the oven down to 250°F and let some of the hot air out to drop the temperature. Bake for 30 minutes. Then turn the oven off and let the cake cool in the oven (about 2 hours).
Nutrition Information:
Yield:
16
Serving Size:
1 slice
Amount Per Serving: Calories: 280Total Fat: 22gSaturated Fat: 13gTrans Fat: 0gUnsaturated Fat: 7gCholesterol: 87mgSodium: 130mgCarbohydrates: 18gFiber: 1gSugar: 13gProtein: 5g

Nutrition information is provided as a guideline only. Please consult a dietitian for specific dietary requirements.


Looking for more
Chocolate Orange Desserts