Tart mangoes and dark chocolate come together beautifully in Chocolate Mango Cheesecake. Ours is featured on an Epicurean pastry stand. Fans in the continental US can win their own by entering our giveaway by 11:59 PM CST July 11.
Cambodia has tons of fruit. There are many fruits here that I've never seen outside Cambodia and some that I've seen elsewhere but have more intense flavors. There are probably 20 varieties of bananas here. The most popular ones are no longer than your fingers and very sweet. They leave American bananas in the dust for flavor.
Another familiar favorite of mine is mango. Mangoes (Svay in Khmer) are so common here there's even a region of Cambodia named after them (Svay Rieng). Most often, you see them in shakes but there are times you find them in desserts here. The local favorite is "sticky rice." Sticky rice is sweetened rice served with fruit – usually mango.
I love the tart flavor of mangoes. They go so well with chocolate too. I found a recipe for mango cheesecake that most people said was a bit weak on flavor so I added more mango puree, a little lime juice and some orange flavoring (you can use orange extract, Grand Marnier, or Cointreau). I also topped the cheesecake with a little more mango puree.
Epicurean sent me some items they will provide in giveaways this month. I features the cocktail plate in my almond shortbread pinwheels post. They also sent two display boards and a pastry stand to display my chocolate mango cheesecake. We'll have one giveaway each week so be sure to enter!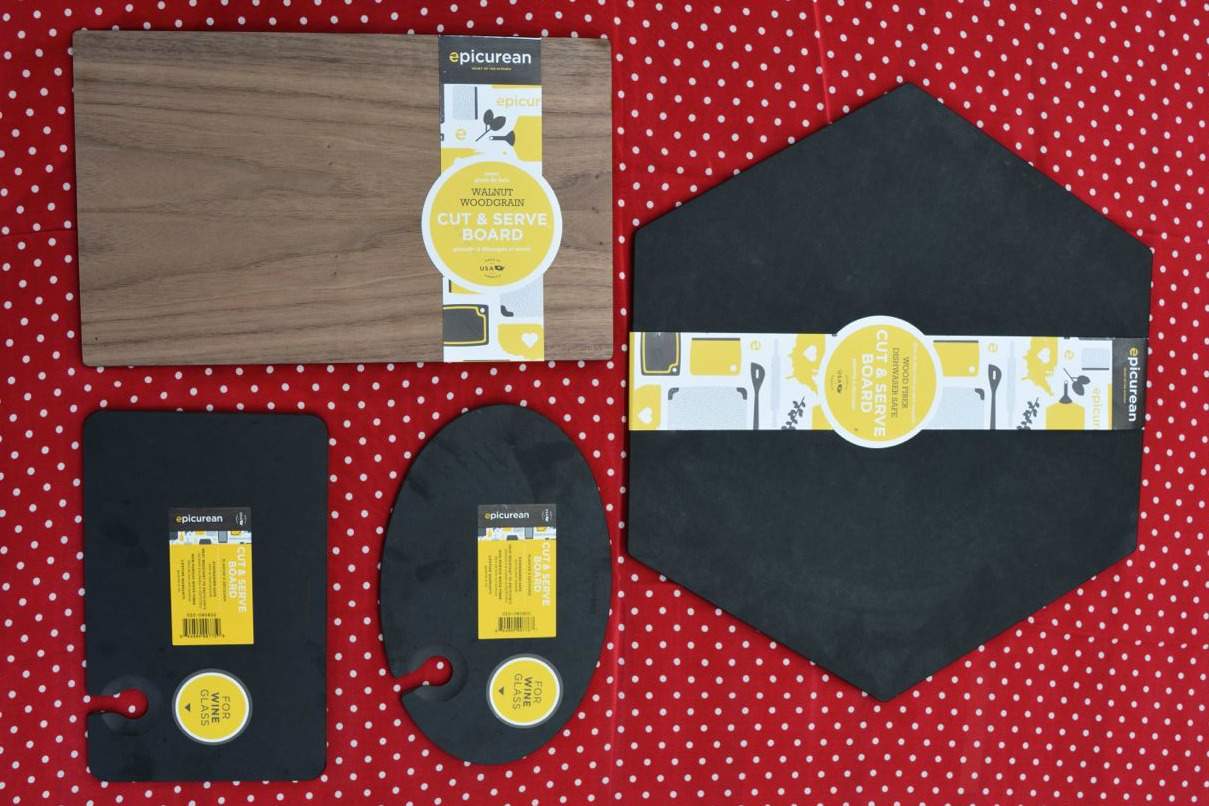 Since I've had to downsize to a small apartment this year, the fact that this pastry stand stores flat is a plus. I also love that you can take the top off and pop the cake in the refrigerator without having to put the legs in with it.  There is a groove along the bottom of the platform that aligns with notches in the legs so the top is secure when you put it on the base. I think you could use the top upside down (without the base) to serve juicy foods like meats, sliced fruits or tarts. The groove would catch the juices.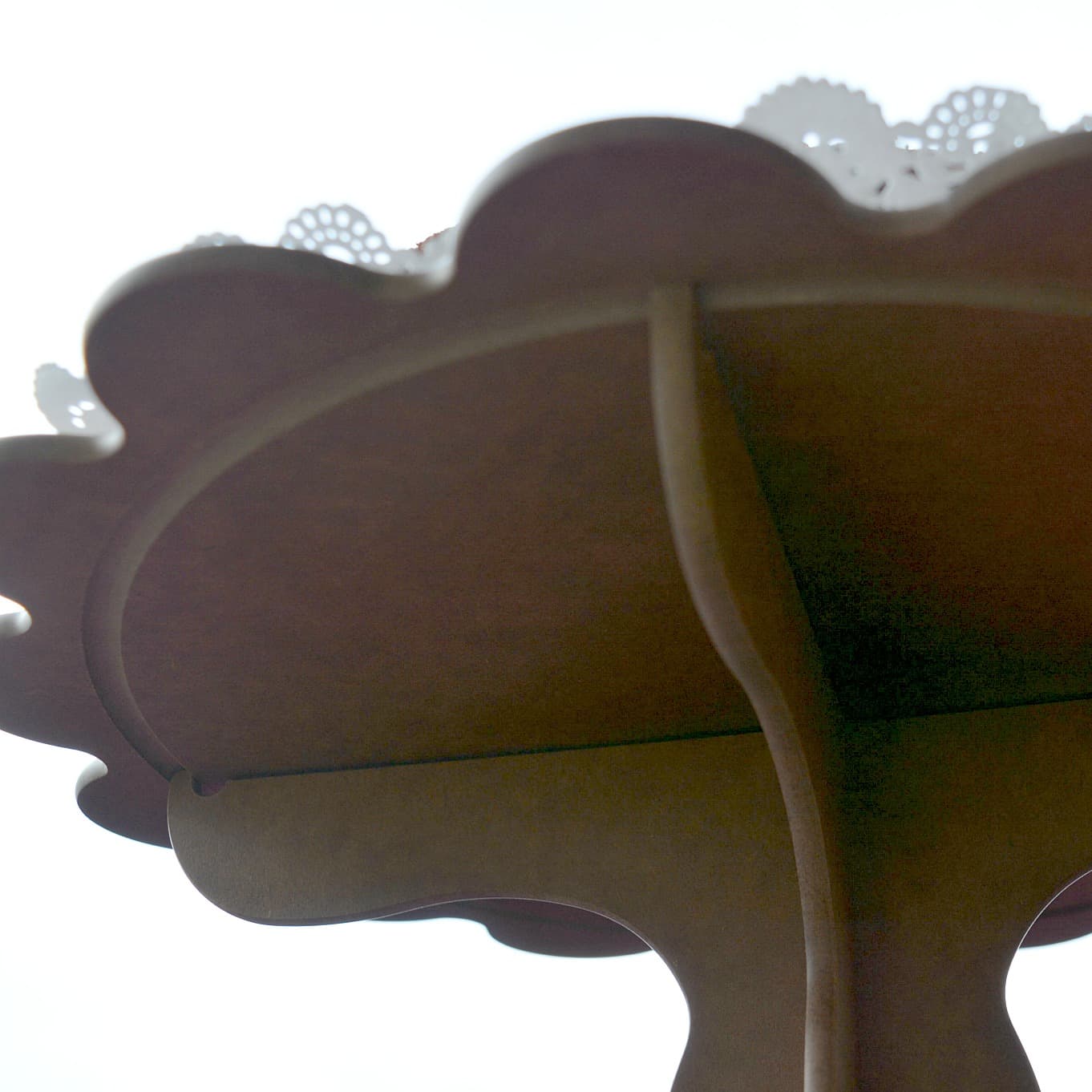 Another great thing is that these pastry stands are dishwasher safe so pop the top off and put it in the dishwasher after your family devours the cake on top. It will fit easily in with your other dishes. The cake stands come in nutmeg and slate tones and there are two sizes: 9.25″ x 5.25″ and 12.5″ x 7.5″ sizes. Epicurean products are made in the USA and are known for their quality. They come with a lifetime guarantee.
If you'd like to enter our giveaway for a free pastry stand, please enter below. The giveaway is limited to the Continental US (lower 48) and ends at 11:59 PM Central Time on July 11. We will draw a winner and notify you via the e-mail you provide. We'll announce that we've e-mailed you on Facebook as well. The winner will have 48 hours to reply back or will forfeit his/her prize. Next week, we'll have another Epicurean drawing.  Good luck!