Chocolate grapefruit jam tantalizes you with the tastes of tangy citrus and silky chocolate. It's fun on toast, an english muffin, or thumbprint cookies or the end of a spoon!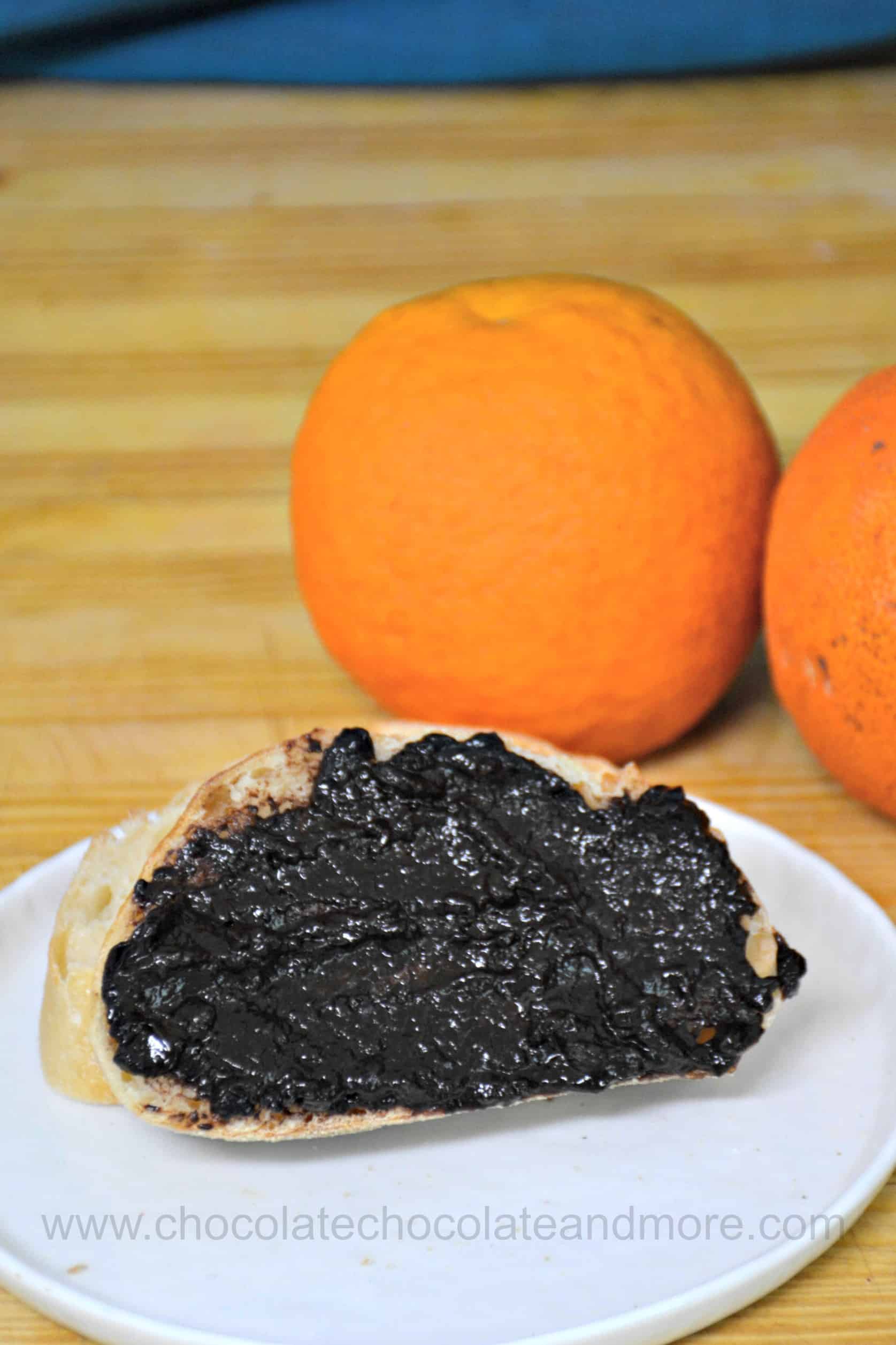 I had a bumper crop of grapefruit this year. After making grapefruit marmalade, raspberry grapefruit marmalade, and cinnamon grapefruit marmalade, I needed something different.
I was thinking about how I might something like a citrus nutella when I came up with this idea. Chocolate grapefruit jam starts of with a tangy citrus flavor and finishes with rich dark chocolate.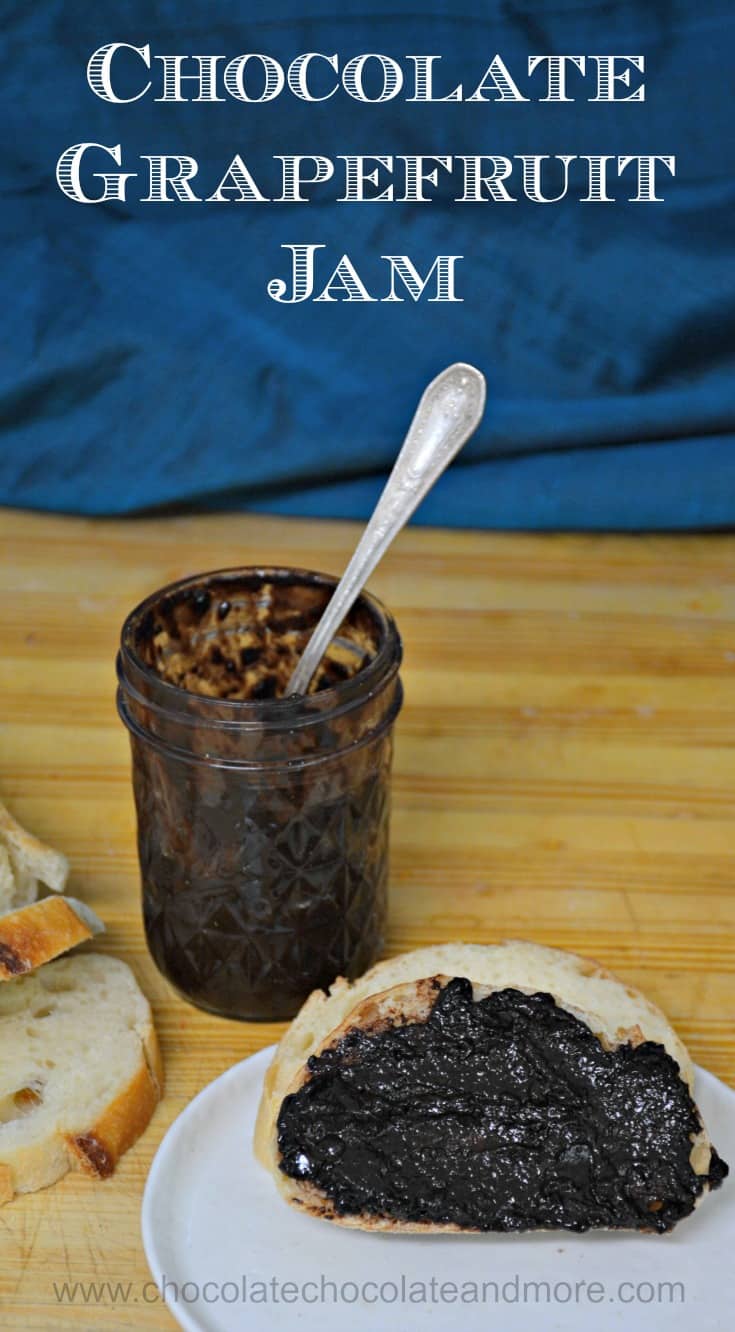 It was much easier to make than the marmalades. I think the cocoa powder helps it gel. This gelled right away.
Because this is an unusual flavor, I only made a small batch (6 half pint jars). As soon as it was done, I'd wished I'd made more.
You can tell this jam was popular. After a couple of weeks, I only had half a jar left for photos.
Yield: 3 pints
Chocolate Grapefruit Jam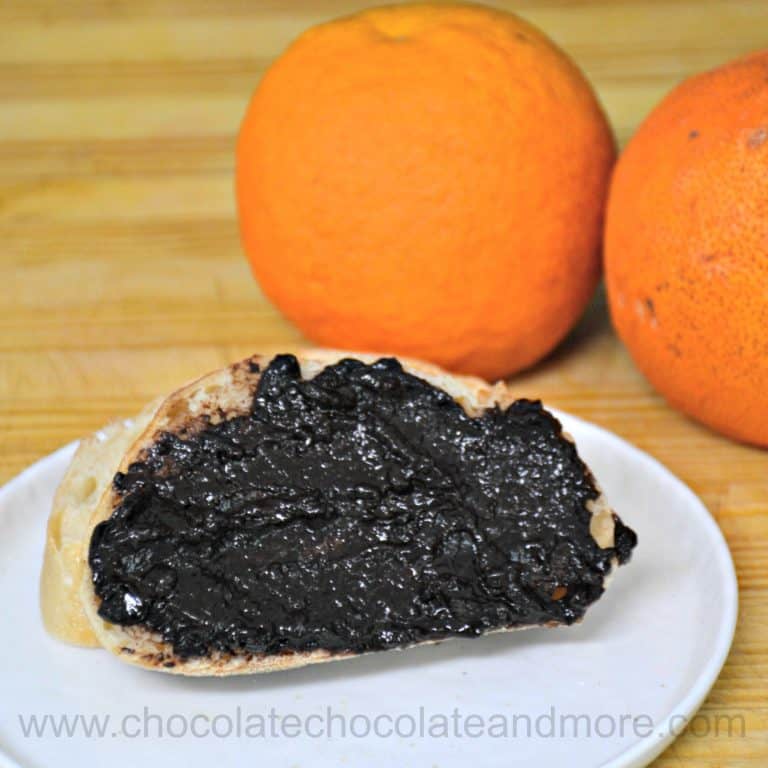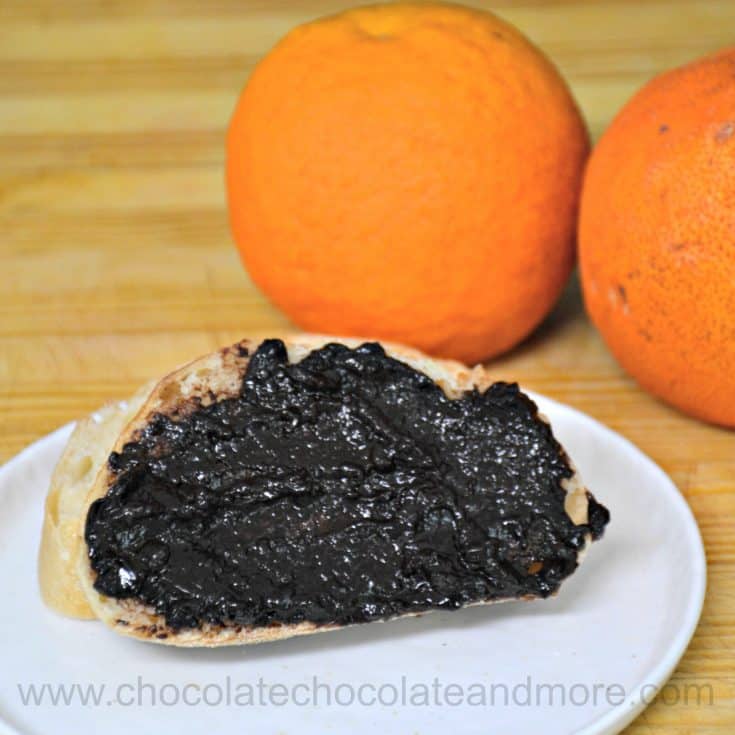 Ingredients
4 cups orange or grapefruit juice
4 cups water
1 1/2 cups cocoa powder
4 cups sugar
6 tablespoons Ball low sugar pectin
Instructions
Put juice, water and cocoa powder in a large pot and bring to a boil. Boil for 20 minutes.
Mix pectin into the sugar and add to the boiling juice. Stir constantly. Boil 20 minutes. You can test it by putting a dime-sized drop of the jam on a frozen plate. Wait a minute and then run your finger down the middle of the drop. The path of your finger should be clean and the jam should wrinkle up behind your finger.
Pour into warm sterilized half pint jars.
If you want to store outside the refrigerator, put lids on finger tight (just until there's resistance). Place in a pot of boiling water so that the water is 2 inches above the tops of the jars. Boil 10 minutes. Let cool and then screw lids on tight.