Place a bowl of chocolate covered pretzels out whenever guests stop by to be the perfect host, or take them with you as the perfect on-the-go snack!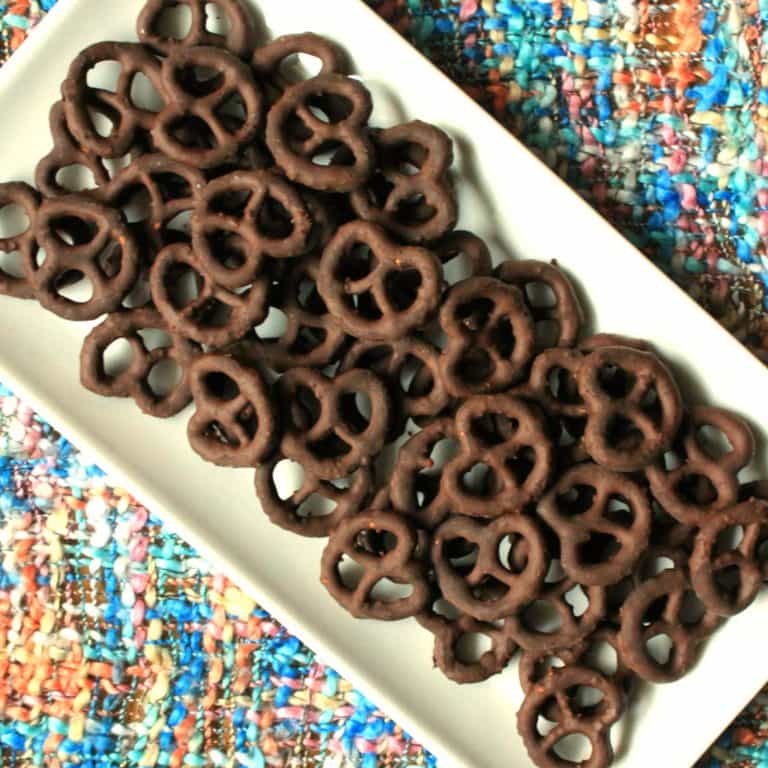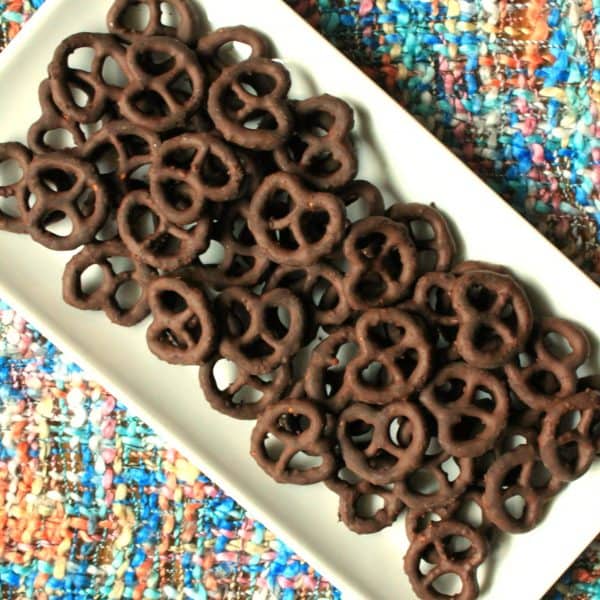 There are endless uses for chocolate covered pretzel. You can eat them by themselves or mix them with other things to make wonderful party mixes. It seems you can never have enough, and no matter how many you make, you are sure to run out.
When I was little I would have them in my lunch box for school lunches, and they were the hit with all my friends. Chocolate covered pretzels are basically equivalent to gold during grade school snack trade negotiations. Everyone wanted them.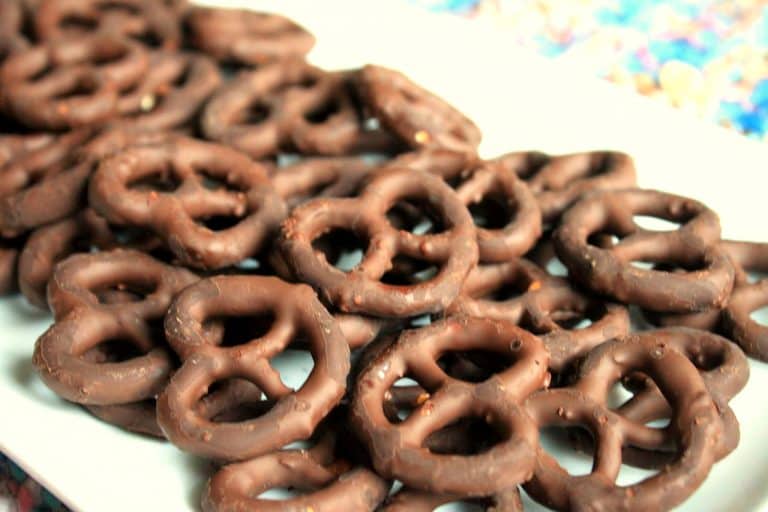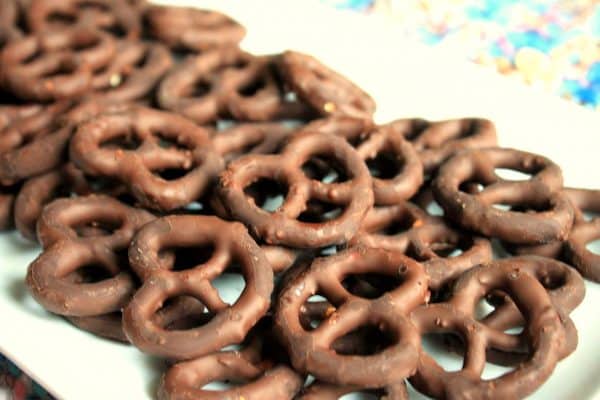 As I grew older, I started making my own to enjoy while hanging out with friends. They are fun and easy to make so I often make them with my friends when we don't want to go out. If you have a mini-crock pot, you can leave the melted chocolate for your guests to dip their own. Making chocolate covered pretzels is more fun with friends or family members.
One time I was making chocolate covered pretzels and my friend decided to drop an entire handful into the bowl of melted chocolate all at once, and attempted to "pour out the finished pretzels" onto the drying rack. It didn't work, and chocolate was everywhere by the time they were done with their experiment. We had pretzel clusters instead of chocolate covered pretzels. They tasted great but tt definitely works best to dip in one or two at a time in an orderly fashion.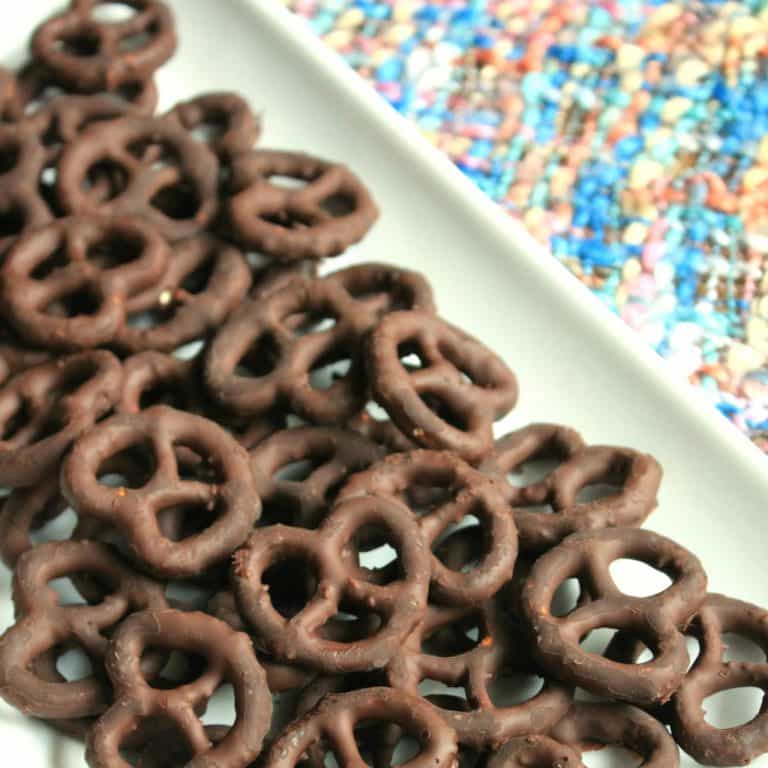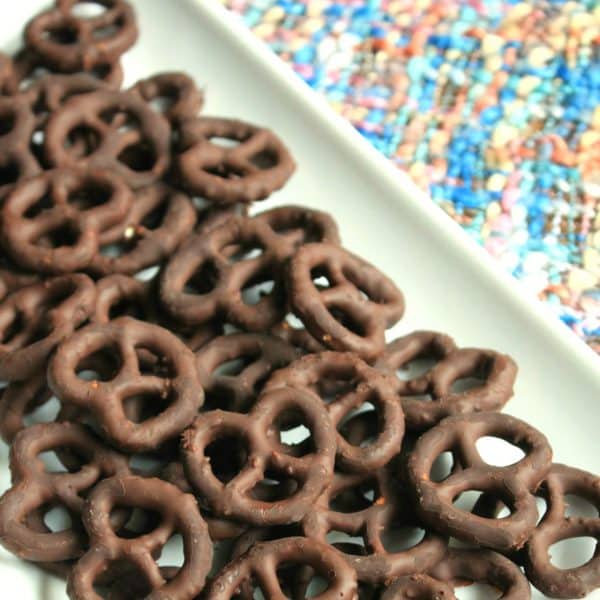 Make them and store them in your house for family and friends to snack on, package them and give them out as gifts, or use them as an on-the-go snack! You can mix in mini-candies and nuts for a snack bowl if you're watching football with a group. There is no wrong way to enjoy chocolate covered pretzels since they are perfect for everything!
Using high quality chocolate makes all the difference in taste. I used Santa Barbara Chocolates because they are organic belgian chocolates and have an unbeatable flavor. You can use whichever flavor of chocolate you enjoy most – I prefer dark chocolate on my pretzels!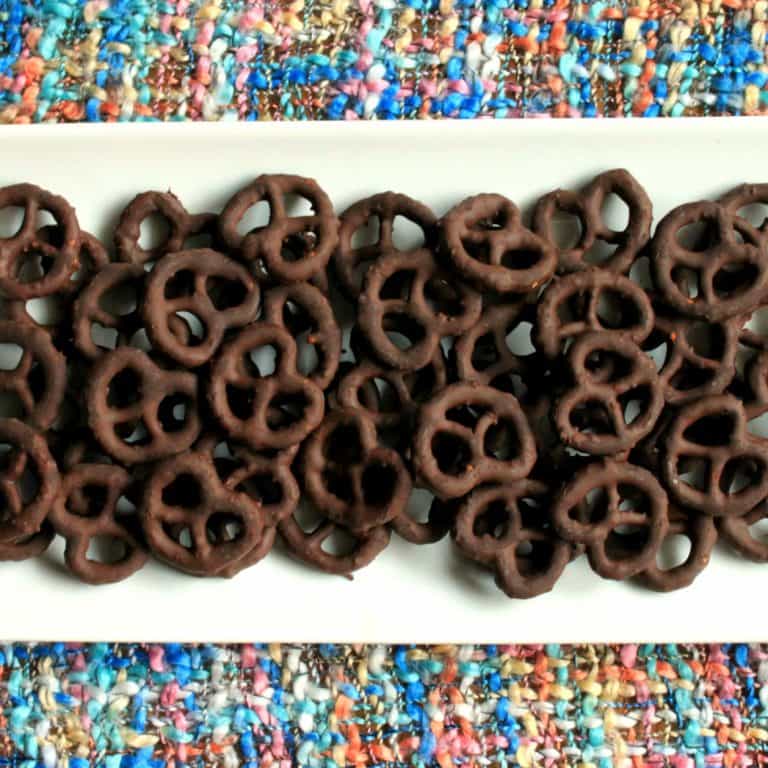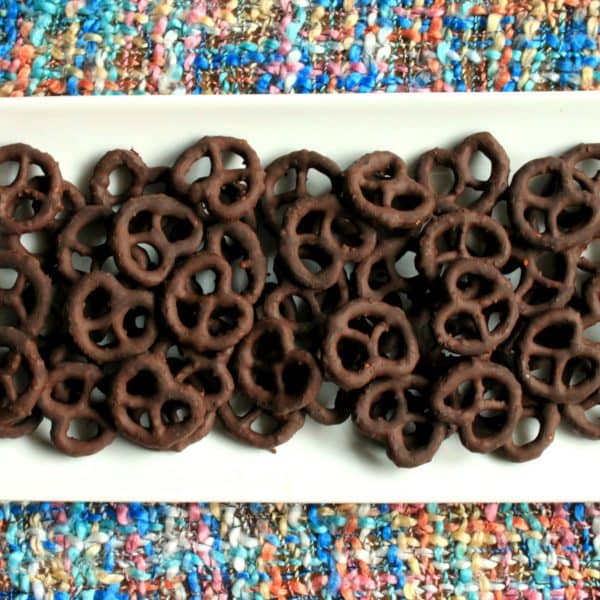 Chocolate Covered Pretzels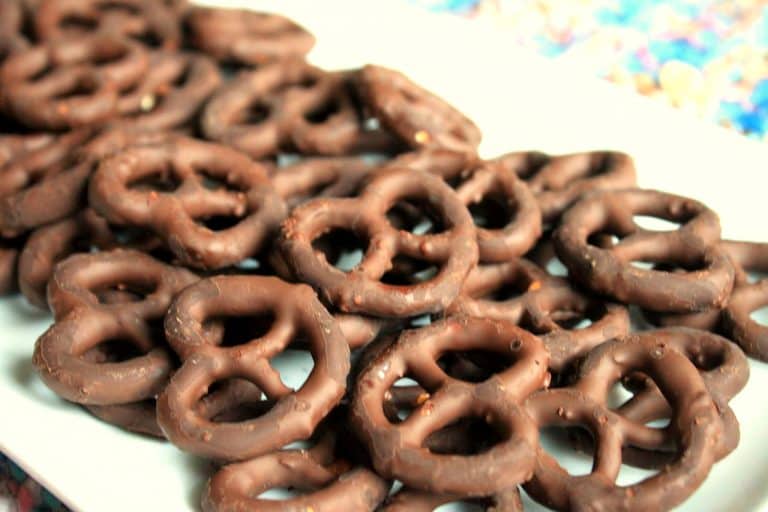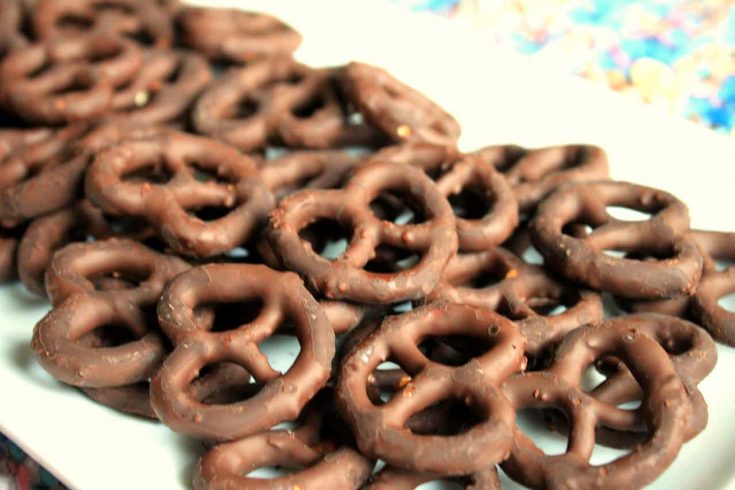 Ingredients
One bag of chocolate wafers (~1 cup)
Pretzels (as many as you want)
Instructions
Fill a small pot with slightly less than halfway with water.
Place chocolate wafers in a glass bowl that can sit on the rims of the pot without touching the water and place bowl on the rims of the pot.
Place on low heat and stir occasionally until wafers begin to melt. Try to keep the water from boiling.
One at a time, place pretzels into chocolate completely and use a fork to pull them out and place on the drying rack. Decorate them with sprinkles if you want!