This two ingredient no-churn ice-cream will blow your mind. This creamy, rich chocolate coconut ice-cream can be ready to serve in just 2 hours.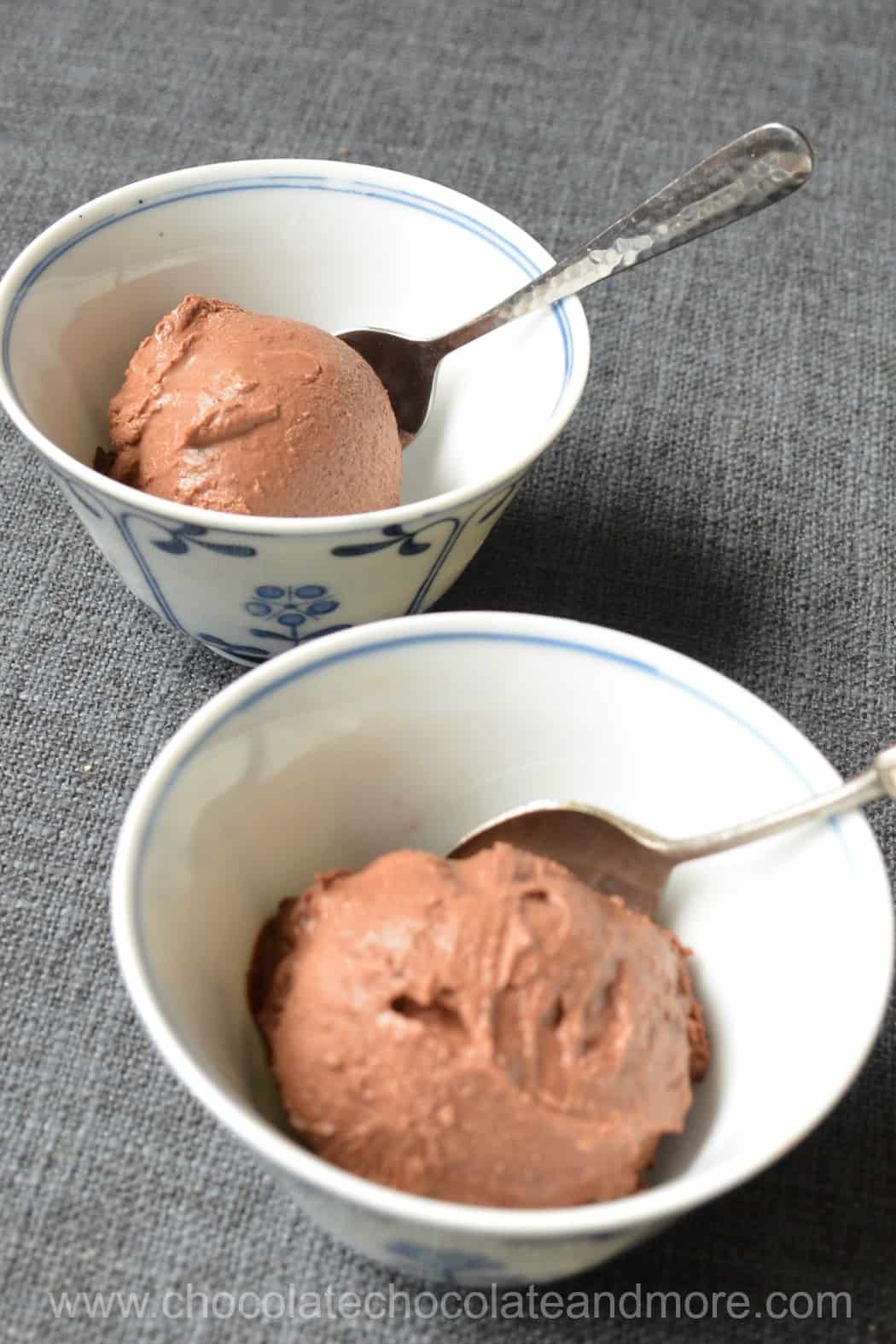 I had some last minute guests over for dinner the other night. Some of my guests don't eat dairy.
Now what's a butter and eggs girl like me going to serve guests who don't do dairy?
I had some coconut milk and dark chocolate bars so I thought I'd make some ice-cream.
I heated my coconut milk and melted the chocolate in it.
Then I put it in the freezer to cool before churning. And then I forgot about it while I got everything else together.
No problem. Two hours later, I pulled it out and it was already at the soft ice-cream stage with no crystals.
So I left it in the freezer while we ate. After dinner (about 2 more hours), I scooped this chocolate coconut ice-cream up.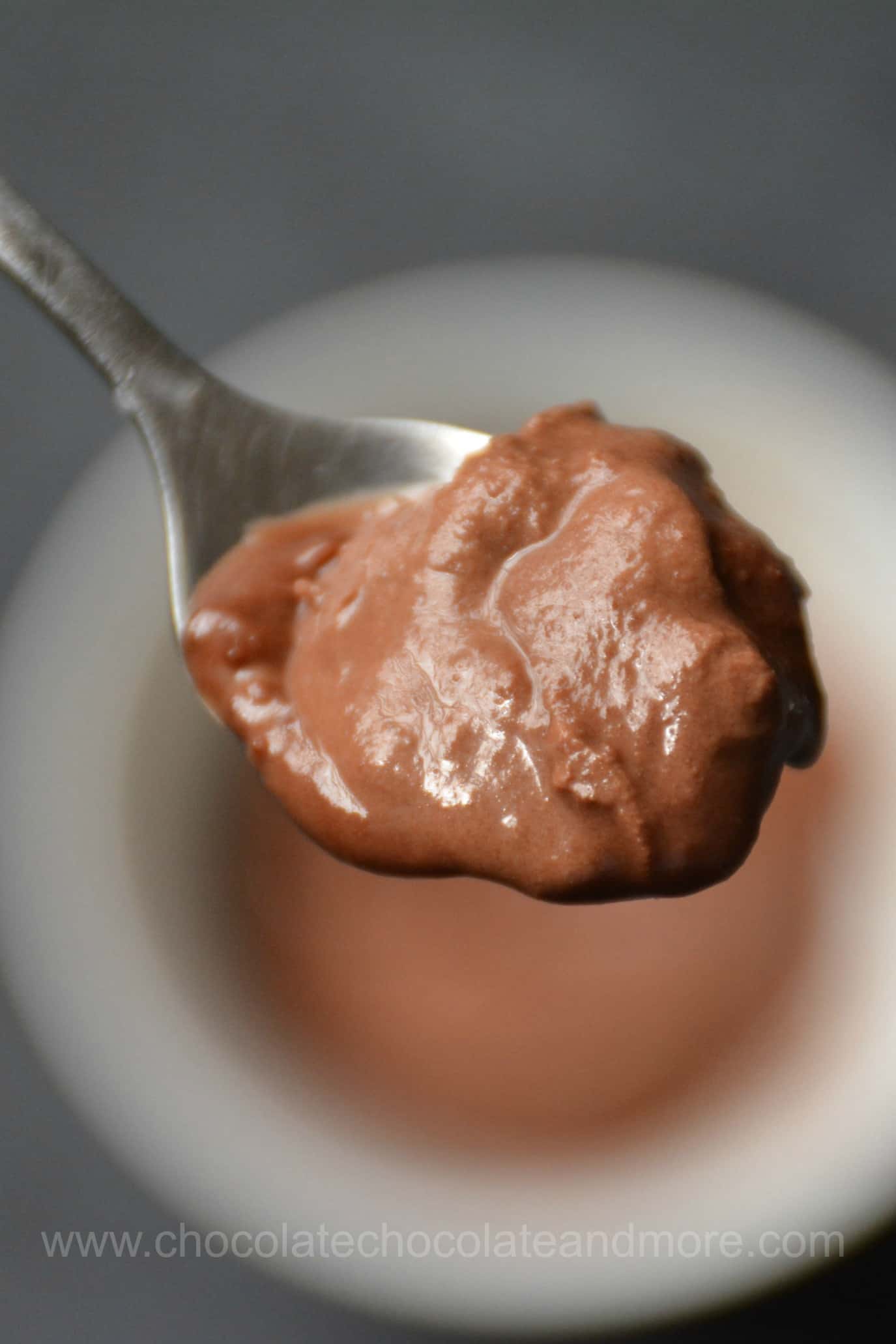 My guests were amazed that it was homemade and dairy free. One guest commented that she couldn't taste the coconut at all. There is a small hint of coconut.
You have to be careful not to overheat your coconut milk. Coconut milk curdles if it's overheated.
Yield: About 4 cups ice-cream
Chocolate Coconut Ice-cream
Prep Time 5 minutes

Cook Time 5 minutes

Additional Time 2 hours

Total Time 2 hours 10 minutes
Ingredients
400 grams dark chocolate bars broken into pieces (or 2 1/3 cups dark chocolate chips)
2 cups coconut milk
Instructions
Heat coconut milk until it's steaming but not boiling.
Add chocolate and let sit for 5 minutes. Stir to mix.
Put in a shallow container and cover to freeze.
Freeze for 2 hours or more.
Serve.
Nutrition Information:
Yield:
16
Serving Size:
1/4 cup
Amount Per Serving: Calories: 372Total Fat: 24gSaturated Fat: 16gTrans Fat: 0gUnsaturated Fat: 6gCholesterol: 5mgSodium: 18mgCarbohydrates: 36gFiber: 4gSugar: 28gProtein: 3g

Nutrition information is provided as a guideline only. If you have dietary requirements, please consult a dietitian.

Want more dairy-free ice-cream?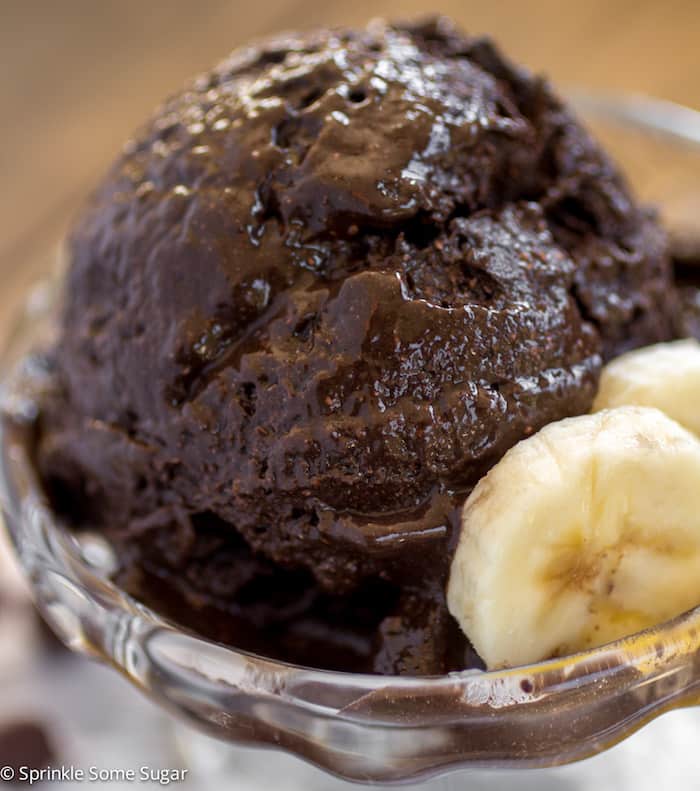 Dark chocolate banana ice-cream
,