Chai Buttercream Frosting is the perfect way to share your love of Chai all day long!
I was not always a morning person, but I changed that by making my mornings the best part of my day. Mornings have become a time to catch up on work, read the news, listen to music, and have some time to myself before everyone else in the house wakes up. Most importantly, I indulge in a cup or two of a tasty caffeinated beverage to give me a much needed boost.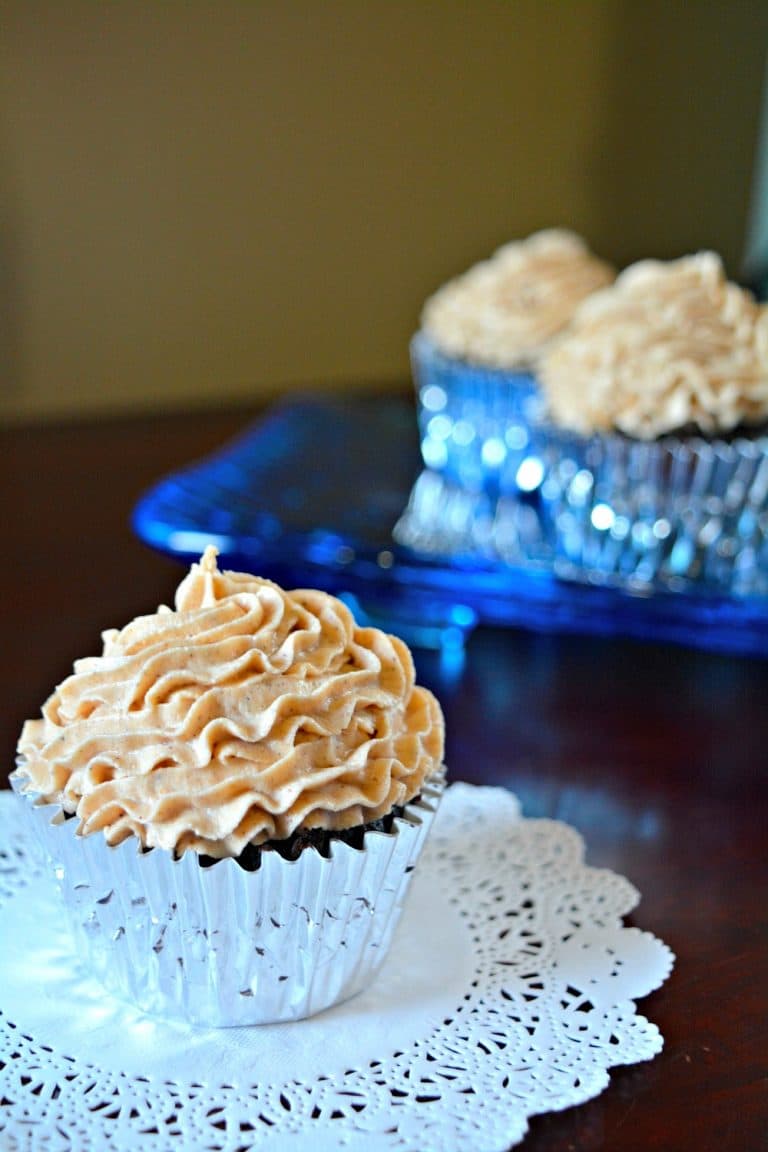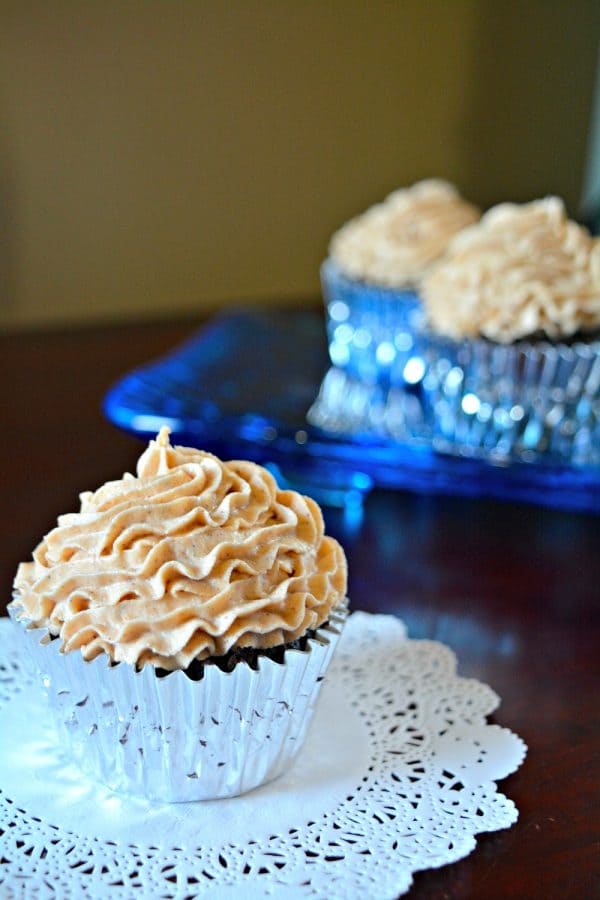 While coffee is my number one, Chai Tea is now a close second. The spices mix together to create a taste that is matched by nothing else. Whenever I drink it I am remind of warm blankets, pets, good books, and more personally, my mother who drinks Chai up to three times a day.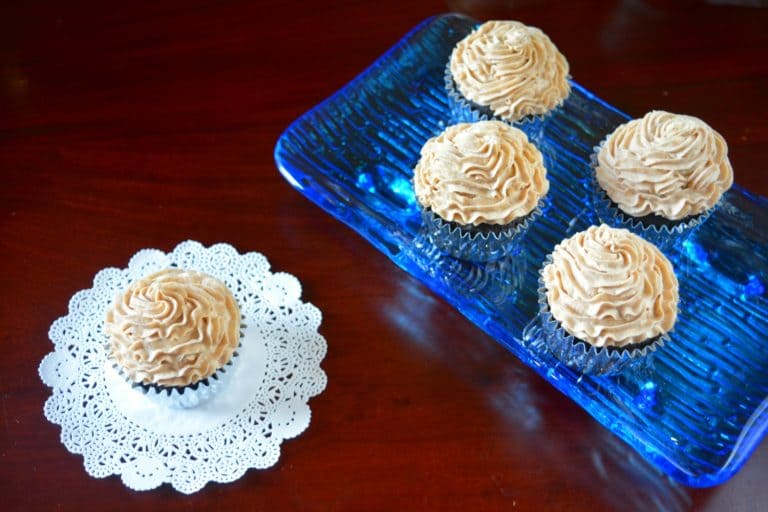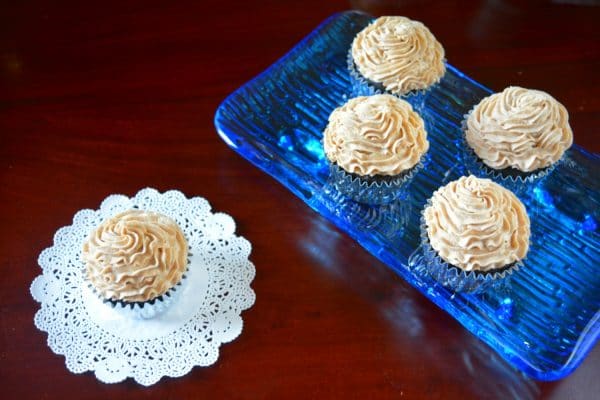 This frosting was born because I had promised some girls I tutor I would make them cupcakes and was craving Chai while brainstorming.
I took to the internet at first for inspiration, but nothing I found seemed to work so I decided to create my own. At first I tried to make concentrated tea and add that to the buttercream instead of milk. But all of the flavors of Chai were masked by the powdered sugar. So I broke down and went spice hunting.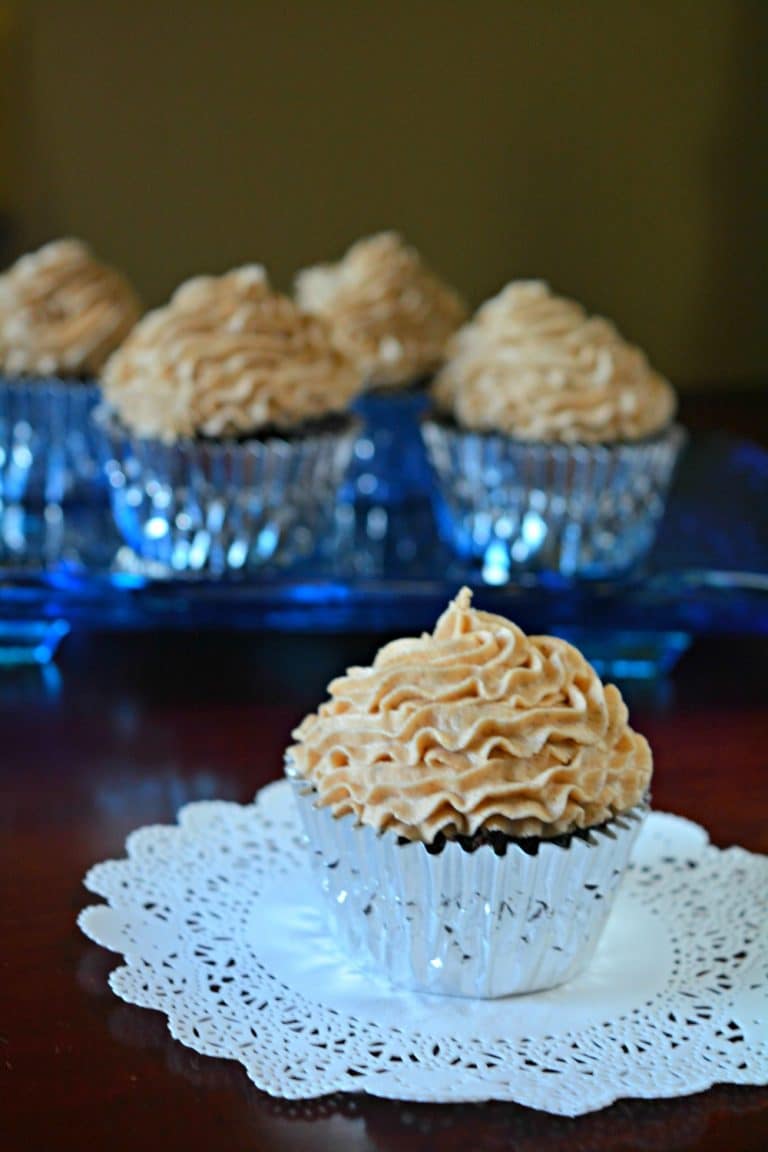 In Cambodia where I came up with the recipe, I was able to track down all of the traditional spices except one-cardamom. I had to break apart the whole cardamom pods and crush up the seeds using a rolling pin. Luckily in most Westernized areas of the world all of the spices can be found in a local grocery store pre-ground and ready to be used, and most you might have already in your pantry.
I made Special Dark Chocolate Cupcakes which matches the icing perfectly.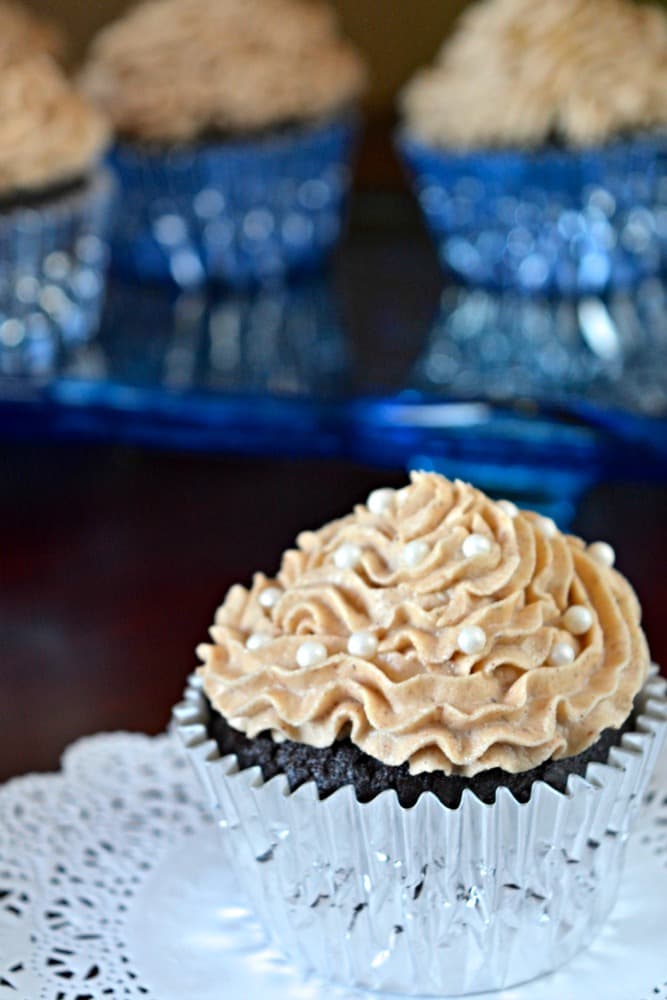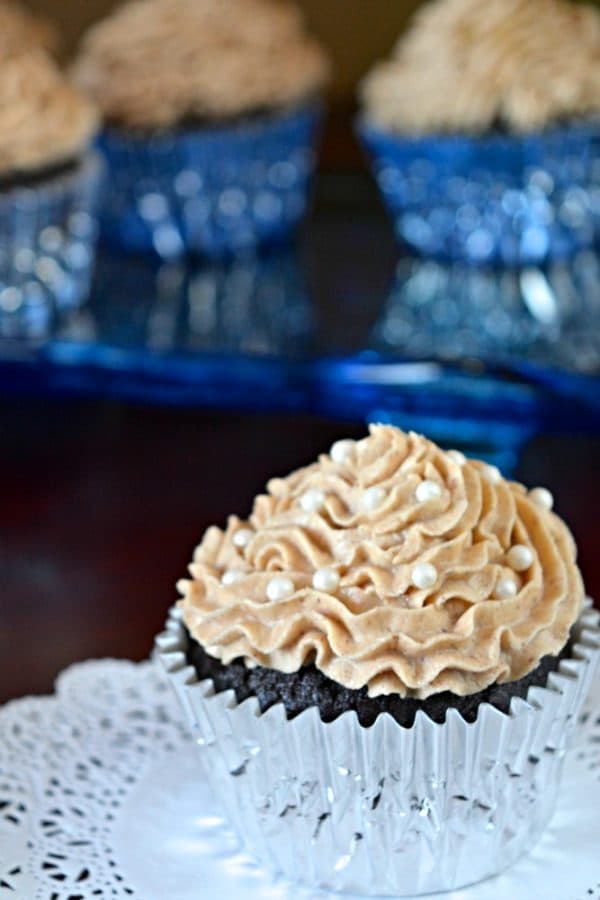 It works! Eating these cupcakes is like drinking Chai with a bit of sugar and of course-dark chocolate. Be warned that I really love my spices. If you prefer a more mild tasting frosting add only half the listed amount for each spice, taste the frosting, and continue adding the spices in proportion to each other until you reach the full amount.
Yield: Enough to generously frost 8 cupcakes
Chai Buttercream Frosting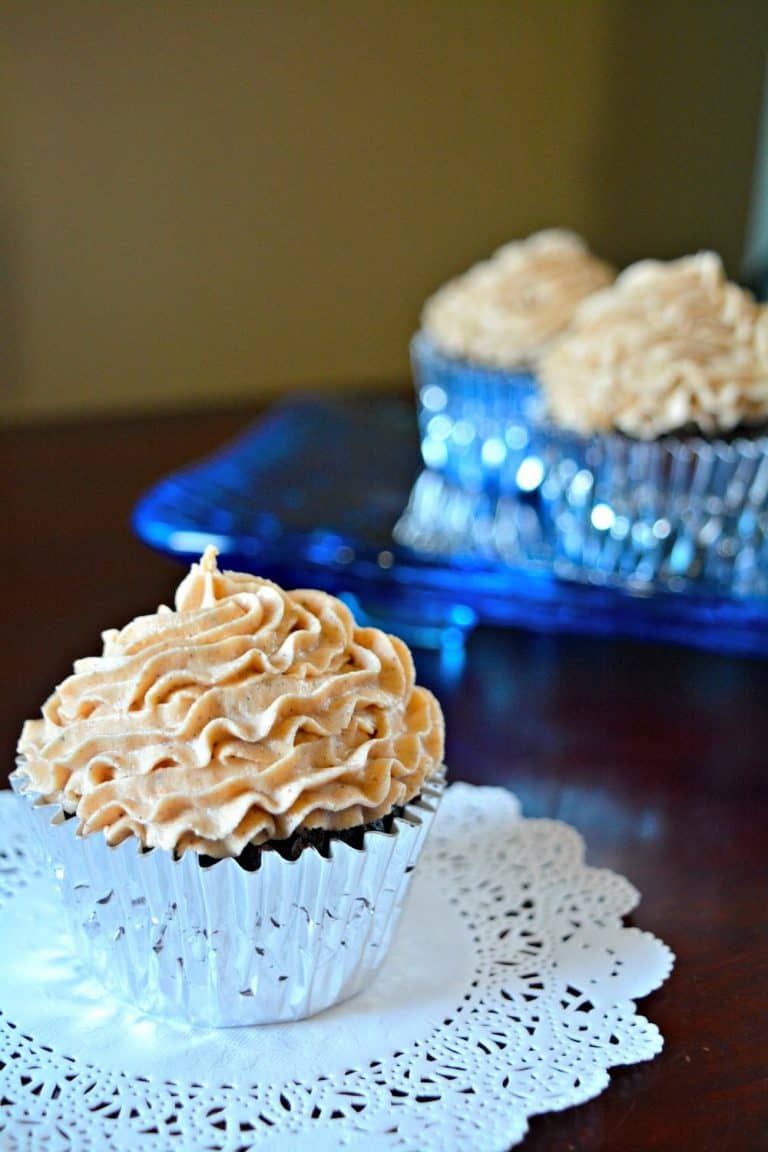 Ingredients
6 tbsp butter
1 1/2 cups powdered sugar
1 tsp ground cinnamon
1/4 tsp ground ginger
1/4 tsp ground cloves
1/4 tsp ground cardamon
1/16 tsp ground pepper (a small pinch - be conservative)
1/4 tsp (whole) milk
Instructions
Using a mixer, beat room temperature butter until smooth and creamy (3-5 minutes).
Sift powdered sugar into butter in three 1/2 cup sections, wiping down the side of the bowl and beating together after every addition. (TIP: If you want to avoid a cloud of powdered sugar coating your kitchen gently fold in the sugar first with a spatula before beating.)
Add cinnamon, ginger, cloves, cardamom, and pepper and beat again. Add milk a bit at a time and beat for a few minutes until the frosting is smooth and keeps it's form when manipulated. If the frosting begins to look too runny, stop adding milk. If the consistency is wrong, add milk to make the icing less stiff and add powdered sugar to make the icing hold it's form better.