You're going to love the nutty buttery flavor of butter pecan pudding. This pudding is so good you might want to double the recipe. Butter pecan pudding is great by itself or topped with whipped cream or chocolate, or frozen into ice-cream or popsicles.
When I was a kid, Breyers ice-cream used to have a half gallon ice-cream that was half chocolate and half butter pecan. I loved the contrast of creamy, sweet chocolate with the slightly salty, crunchy butter pecan. I've not seen that combination in stores since I moved away from Delaware but if you see it, get some. You won't regret it.
My kids are not big fans of butter pecan ice-cream or butter pecan anything for that matter. So I haven't made anything butter pecan in years.
Jell-o brand also used to have a butter pecan instant pudding mix. Turns out Jell-o no longer makes it. One of our Facebook fans pointed this out and asked for a copycat recipe. So, I decided to try my hand at making this old favorite.
Butter pecan pudding is not your typical sugary pudding. In fact, there's just 2 tablespoons of sugar for four servings. It's more of a slightly sweet salty flavor like kettle corn…. but with pecans.
My pudding didn't come out very thick. The base recipe was the BBC vanilla custard. Maybe British custards are thinner than American puddings. It's about the consistency of Greek yogurt – thick enough but you could add another teaspoon of cornstarch if you like your pudding thicker.
The flavor, however, is spot on – slightly sweet, slightly salty and nutty. There are two things you need to do to get the best butter pecan flavor. Saute the pecans in butter first. This browns the butter and brings out the nutty flavor in the pecans. After you make the pudding refrigerate it overnight so the flavor has time to develop. You'll be glad you waited.
The only disappointing thing about this recipe is it only makes 4 servings. If you want to use it as the base for butter pecan ice-cream or whip up trifle for a party, you'll need to double it.
Yield: 4 servings
Butter Pecan Pudding
Ingredients
3 egg yolks
2 teaspoons cornstarch
3 tablespoons brown sugar
2 cups whole milk
1/3 cup chopped pecans
1 tablespoon unsalted butter
1/4 teaspoon salt
Instructions
In a medium saucepan, mix cornstarch and brown sugar together.
Whisk in egg yolks until the mixture is smooth.
Whisk in milk and set on medium heat. Simmer until the mixture turns thick (It will heavily coat a spoon) - about 15- 30 minutes depending on the heat. Don't cook too fast or you will have a slightly lumpy consistency.
Melt butter in a frying pan. Add chopped pecans and salt and saute until browned and fragrant (about 3-4 minutes).
Stir pecans and butter (the pecans will absorb almost all of the butter) into the pudding base.
Cover the top with plastic wrap so the plastic wrap sits directly on top of the pudding. This keeps a skin from forming on the top as the pudding cools.
Refrigerate overnight.
You might also like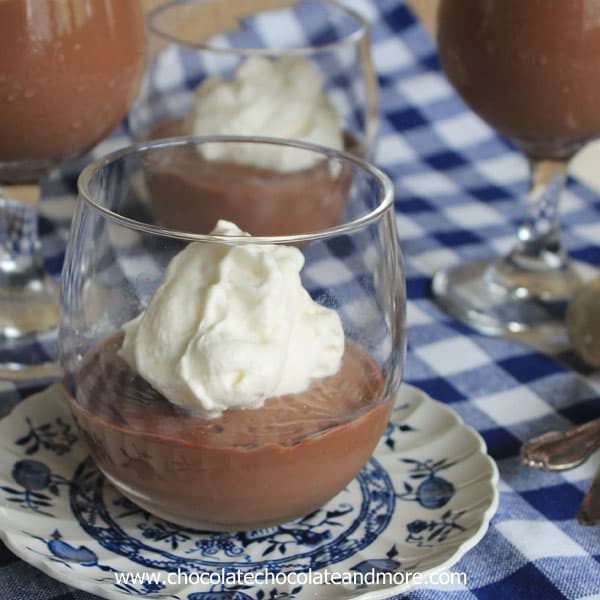 chocolate pudding from scratch