Blondie Bottom Caramel Praline Cheesecake combines a chewy pecan blondie with a New York style cheesecake. Top it with caramel sauce and candied pecans  for a sumptuous dessert. Enter to win fabulous baking tools from DreamFarm!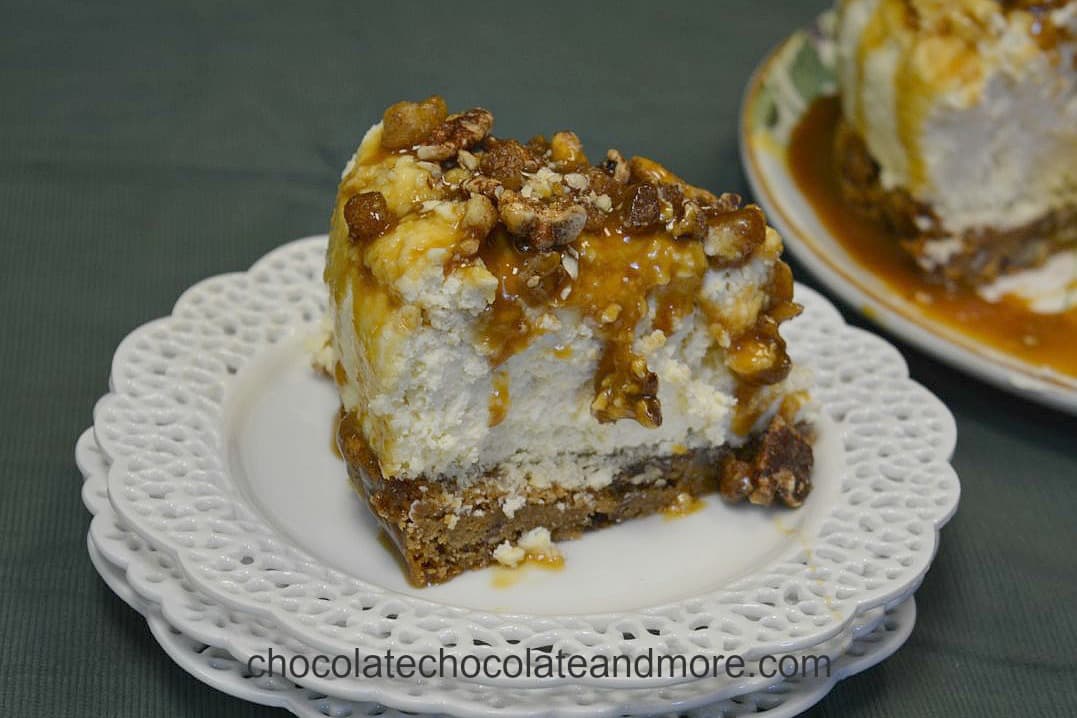 I love New York style cheesecake. It's a bit of a pain to make because you need a water bath while it cooks but the results are so worth it. Because springform pans often leak a little, you need to cover the outside of the pan in aluminum foil. Two layers ensures the water won't seep in and make your cheesecake soggy.
When I was in high school, the Delaware Arts Council subsidized opera tickets so that going to the Opera was cheaper than going to a movie. My friends and I bought season tickets to the Philadelphia Opera. We saw amazing talent (Luciano Pavarotti and Plácido Domingo among others) from the nosebleed seats.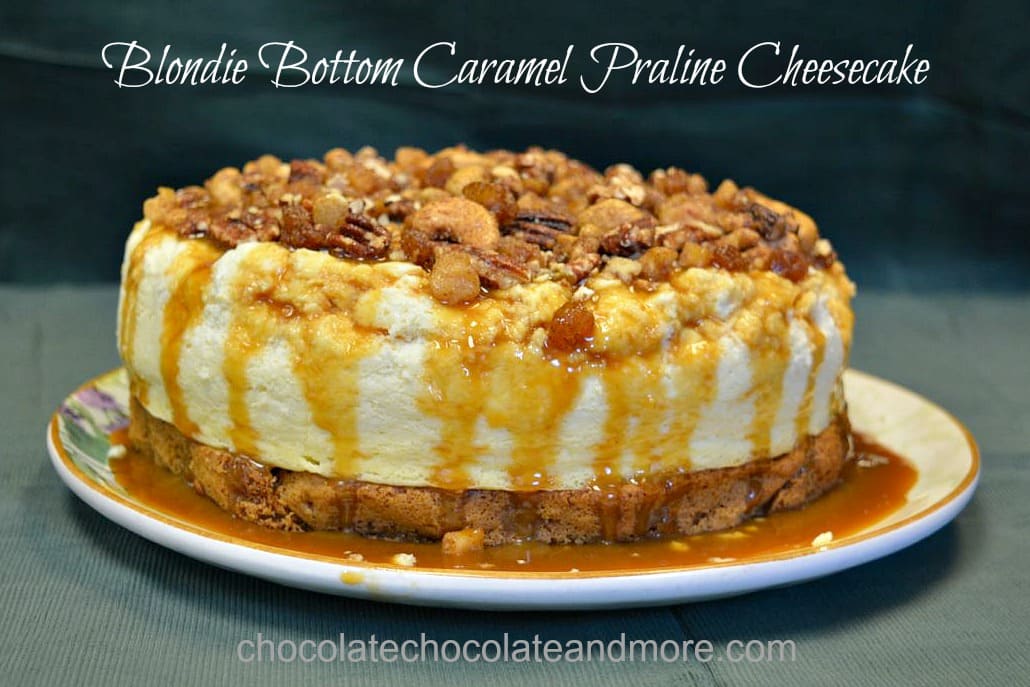 After the opera, we'd always go to an all-night diner in a not-so-nice part of Philly. That diner had amazing cheesecake and the time with friends was precious.
A month ago I attended a food blogger's conference. I've never eaten so much in my life. One of the desserts I had was a pecan praline cheesecake bar. I loved the simplicity and combination of flavors so I decided to take it up a notch with this Blondie Bottom Caramel Praline Cheesecake.
This cheesecake also gave me a chance to try out my DreamFarm baking tools. They sent me Levups, Levoons, and a supoon. I love how the Levups and Levoons stack so neatly together. It's a huge space-saver in your kitchen drawers.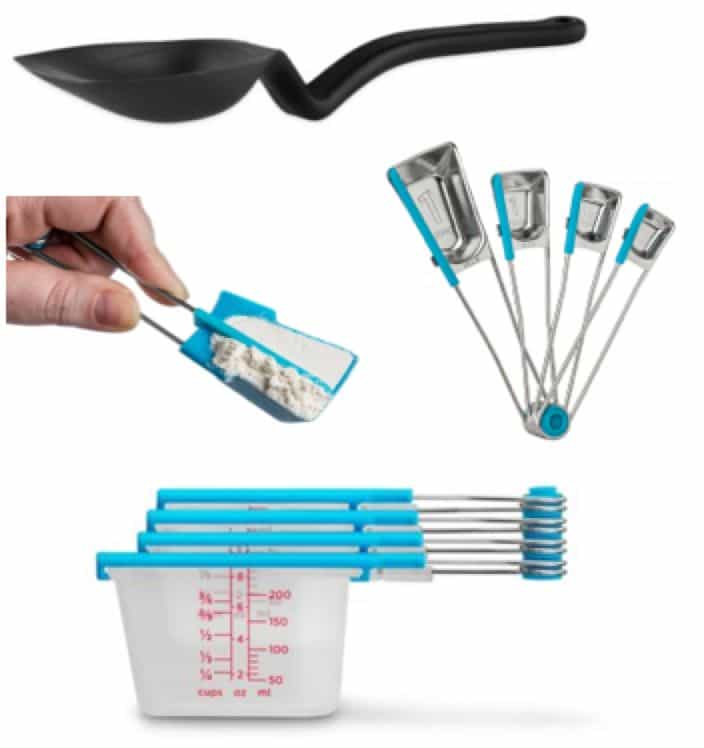 I also love the attached bar that levels your spoon or cup. It makes it so easy to accurately measure ingredients. I wish I'd had these when my kids were small. You never knew whether they were adding heaping cupfuls or scant ones.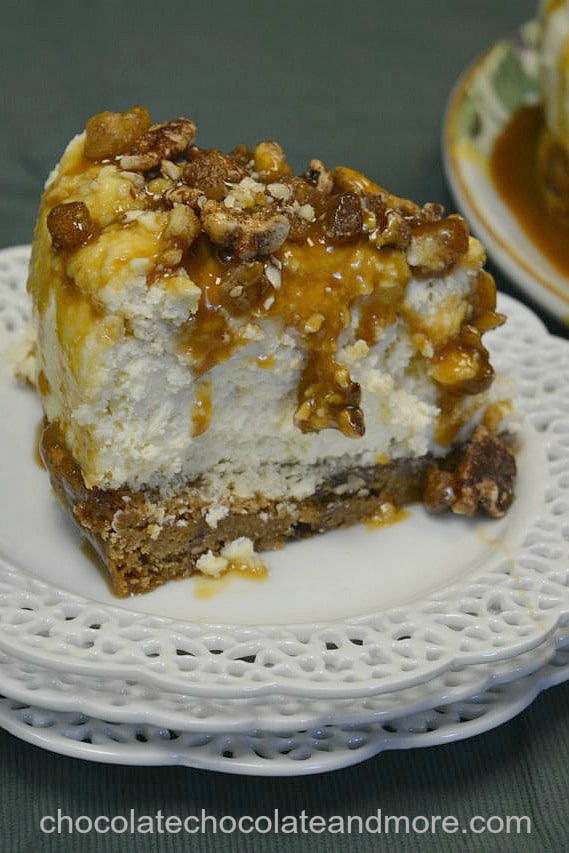 Like all of the DreamFarm gadgets, the supoon is genius. It scrapes like a spatula and collects the food into a spoon. They come in two sizes – large and "mini" so you can easily scrape bowls or jars.