These are the best 25 recipes from Chocolate, Chocolate and More, 2016!
This past year was the first full year the blog was running without its creator, Joan Hayes, who passed away late 2015. In 2016 the baking blogging community came together to help keep Chocolate, Chocolate and More alive during the transition. Without the community's constant support with posting and administrative duties the blog would not have been able to bounce back from the loss.
Gail, Kim, and Rebecca had no blogging experience when they started posting in November of 2015. We appreciate your patience with us as we continue to learn the things Joan already knew. We've tried to remain true to Joan's spirit with recipes and family stories. Thankfully, posts are back up to being viewed by the millions that loved Chocolate, Chocolate and More for what Joan had made it.
Joan left behind her three children CJ, Cassie and Grace. CJ just started college at Georgia Southern this year. Cassie is a high school senior and Grace is a high school freshman. All proceeds from the blog benefit her children so we really appreciate your continued support as Joan's kids adjust to life without her.
Here is to 2016, a year filled with learning and new experiences. And here is to 2017 – a year that will be filled with even more learning, more adventures, and, of course, more chocolate! We hope you'll continue joining us in honoring Joan's memory in 2017 by having chocolate every day.
#ChocolateForJoan
#chocolateeverydamnday.
Try not to drool too much 😉

Here goes!
1. Combine stout with grapefruit, orange, and cocoa and you get a moist, dense cake that's not too sweet. The Grand Marnier cream cheese frosting adds just the right amount of sugar to make Citrus Chocolate Stout Cake a perfect dessert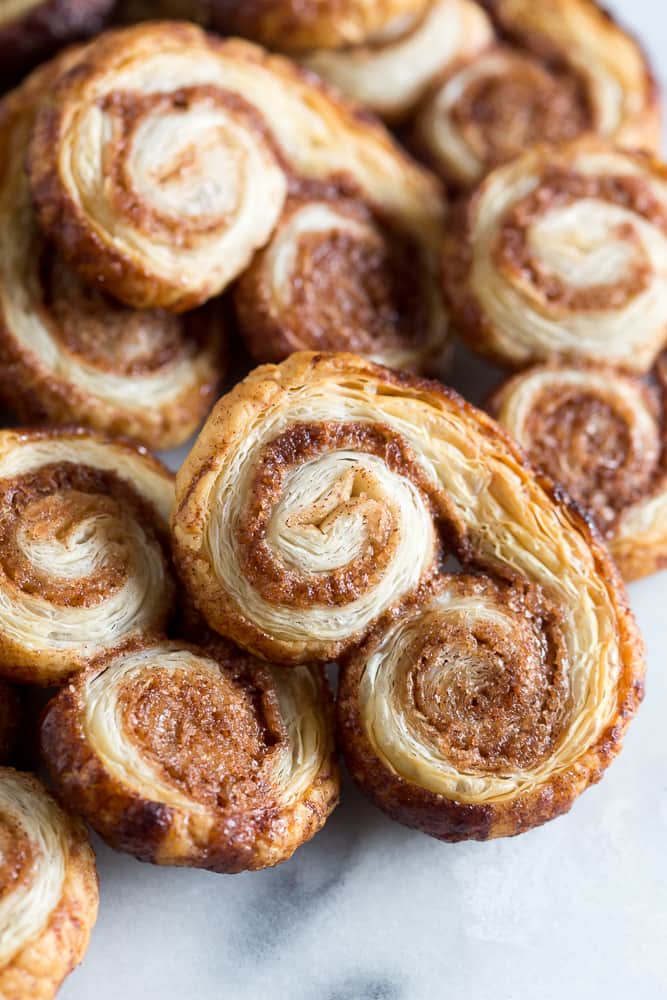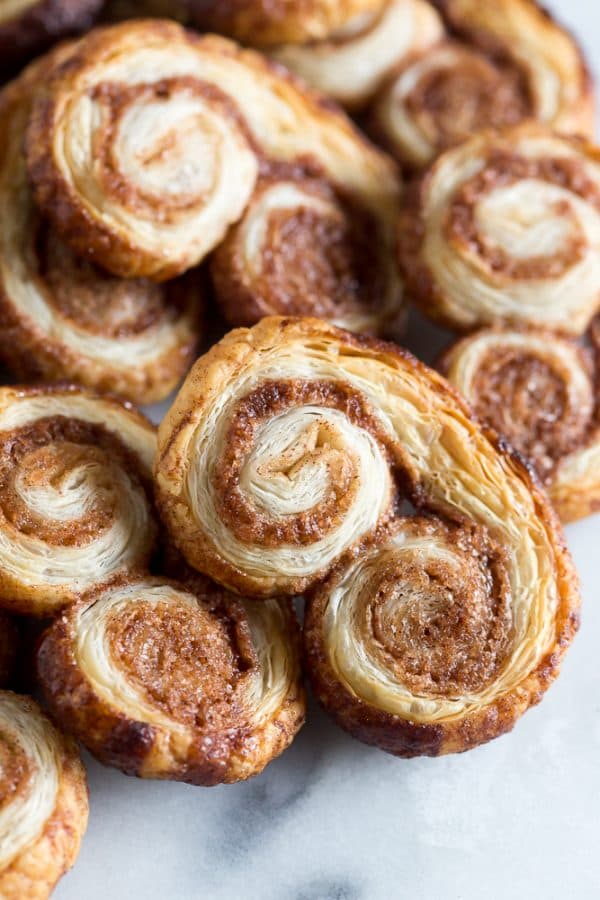 2. These cinnamon sugar palmiers are ready in under 20 minutes and are sure to please everyone. Perfectly sweet, crunchy and made with store bought puff pastry. You'll love these cookies!
3. As its name implies, Kahlua and Cream Cheesecake is Kahlua and Cream in cheesecake form.
4. York Peppermint Patties and rich chocolate mint ice-cream make Chocolate Peppermint Patty Ice-Cream a great treat any time!
5. Brownie Bottom Peanut Butter Oreo Cheesecake. – brownies, peanut butter, Oreos and chocolate ganache. What's not to love!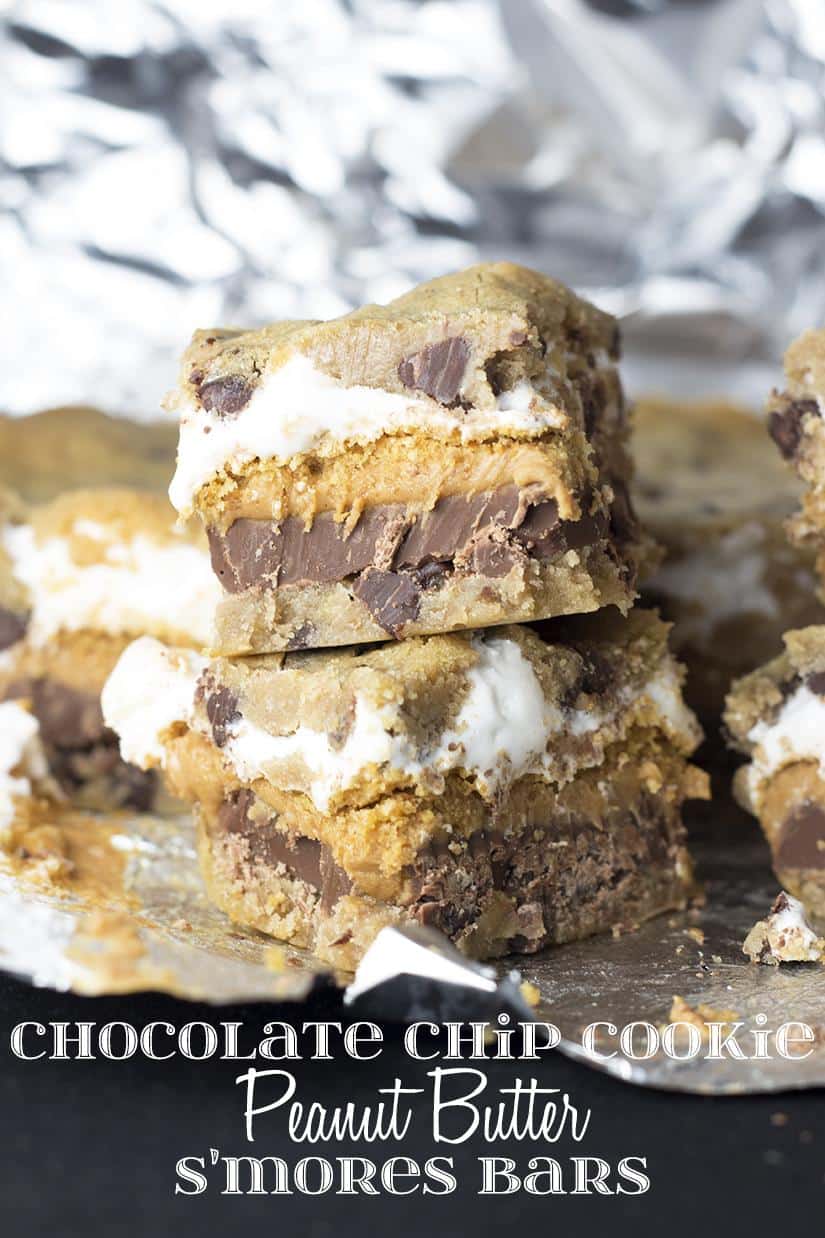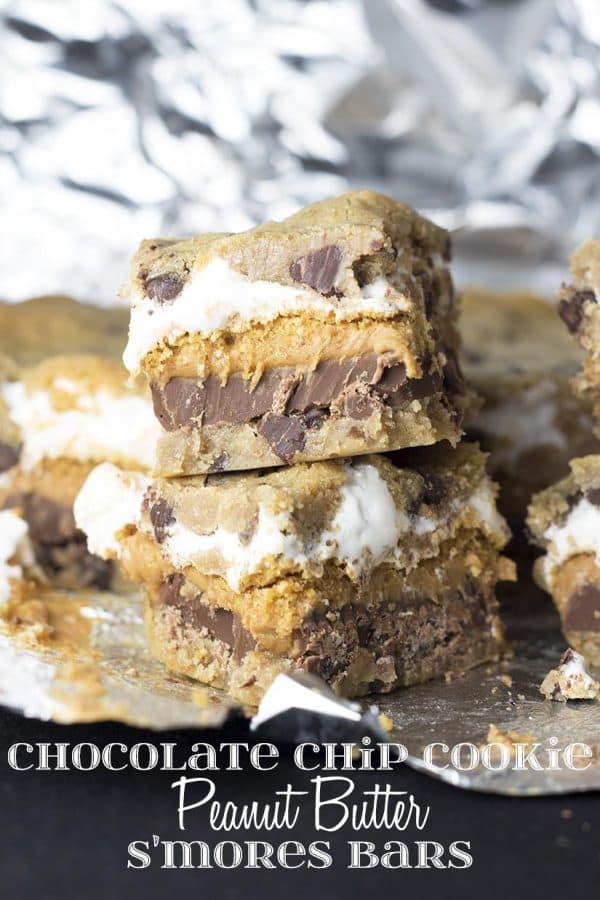 6. I'm obsessed with Chocolate Chip Cookie Peanut Butter S'mores Bars because they're so easy to make and absolutely delicious – Plus there are only 5 ingredients!
7. Brownie-Bottom Coconut Cream Cheesecake – imagine coconut cream pie in cheesecake form with a brownie crust!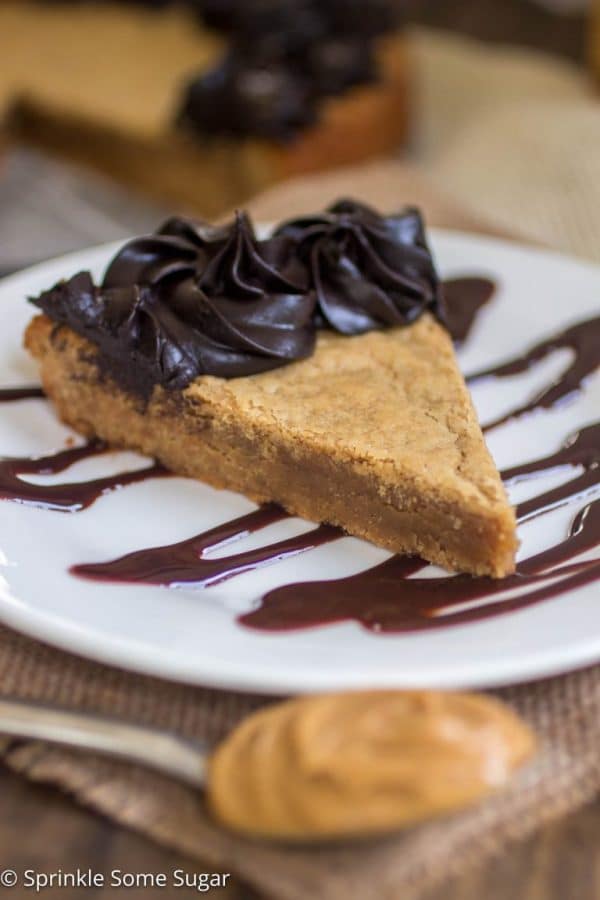 8. Peanut Butter Cookie Cake – a thick, chewy peanut butter cookie topped with a creamy dark chocolate frosting!
9. Lamingtons are chocolate and coconut covered sponge cakes. A whipped cream filling makes this version even more moist and delicious and if you start with pre-made ingredients, you can make these Easy Lamingtons in about 15 minutes.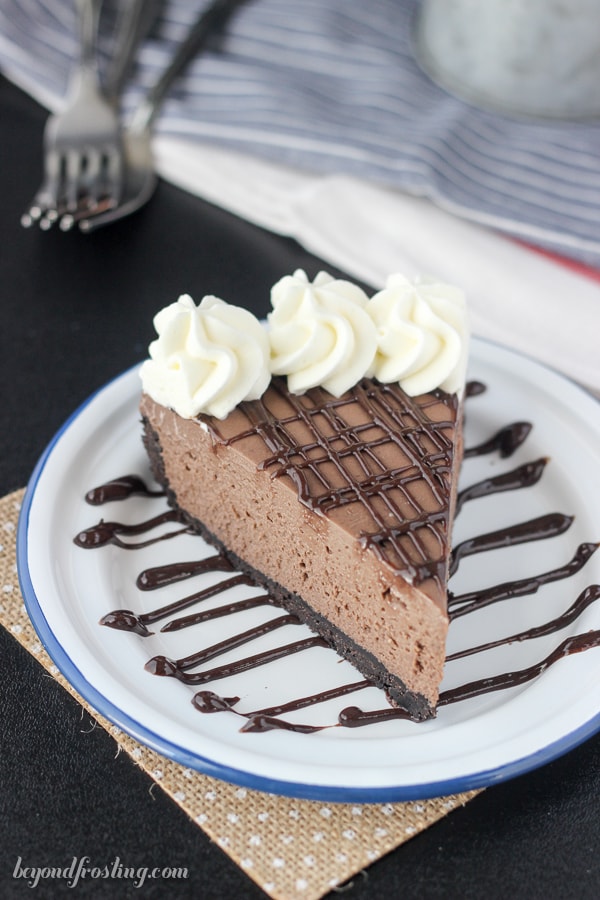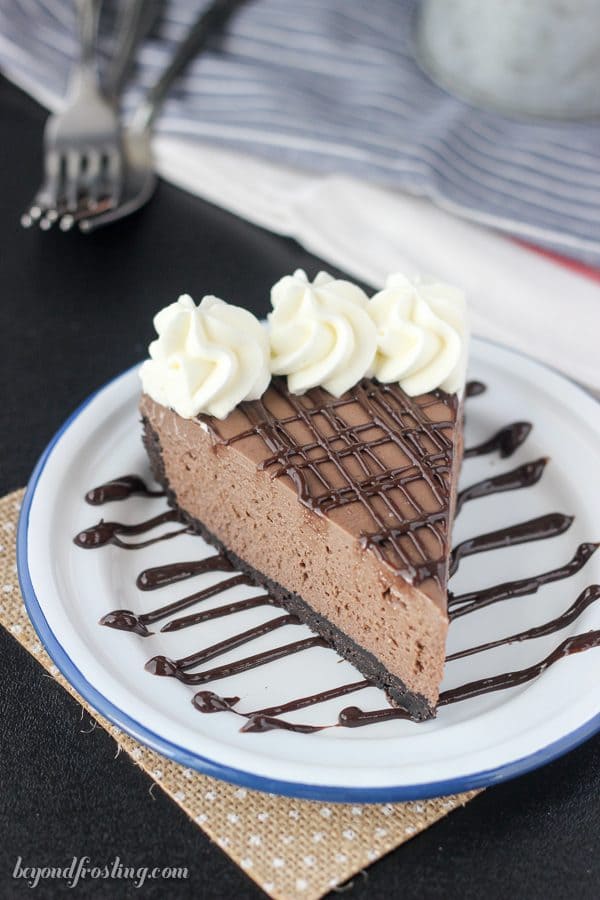 10. Put your sweatpants on because after the first bite of this Brownie Batter Cheesecake, you won't be able to stop eating this! This is a dense Oreo crust filled with a no-bake chocolate cheesecake made with brownie mix and topped with a brownie batter glaze.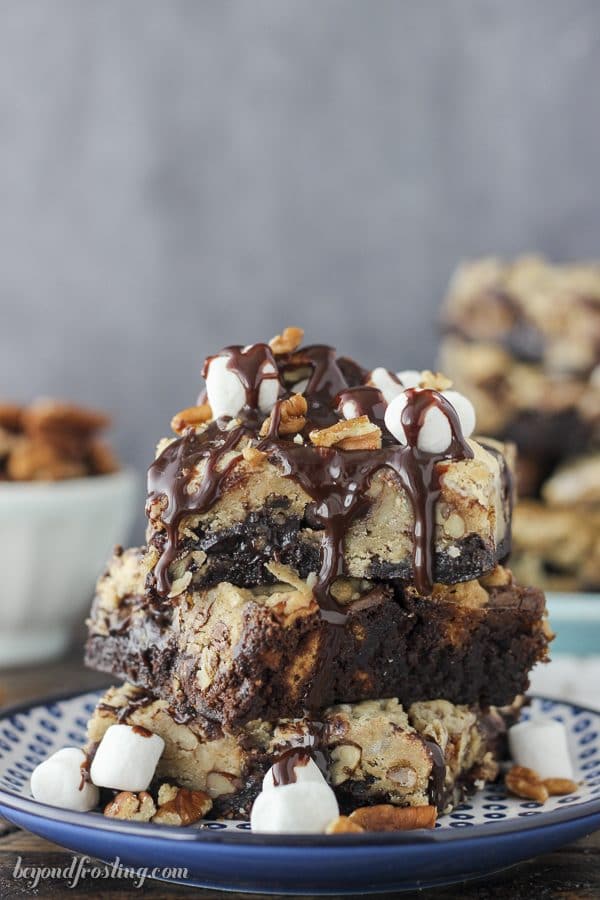 11. These Gooey Mississippi Mud Pie Brookies are layers of fudge chocolate brownie and chocolate chip cookies mixed with pecans and mini marshmallows.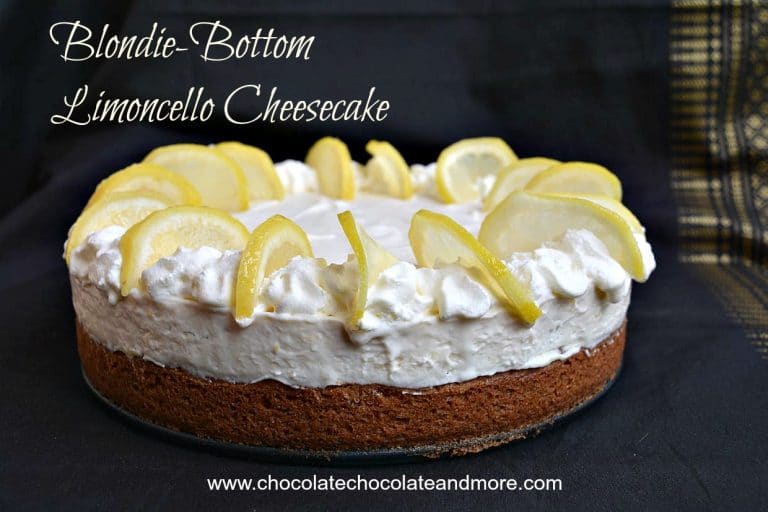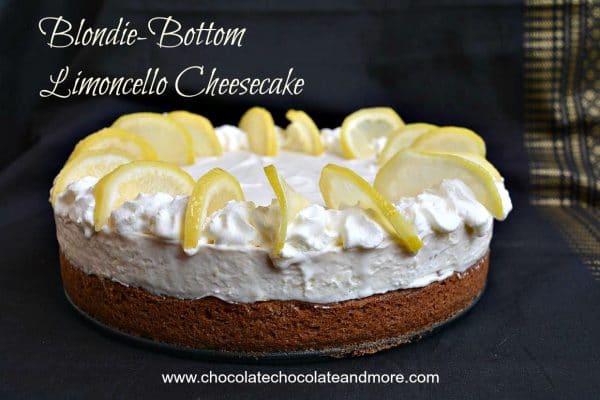 12. Blondie-Bottom Limoncello Cheesecake combines the toffee flavor of blondies with a light lemon cheesecake that's not too sweet. Perfect with coffee or a glass of white wine.
13. Sweet white wine brings out the flavor of the pears and chocolate in this Pear Sauternes Stracciatella Ice.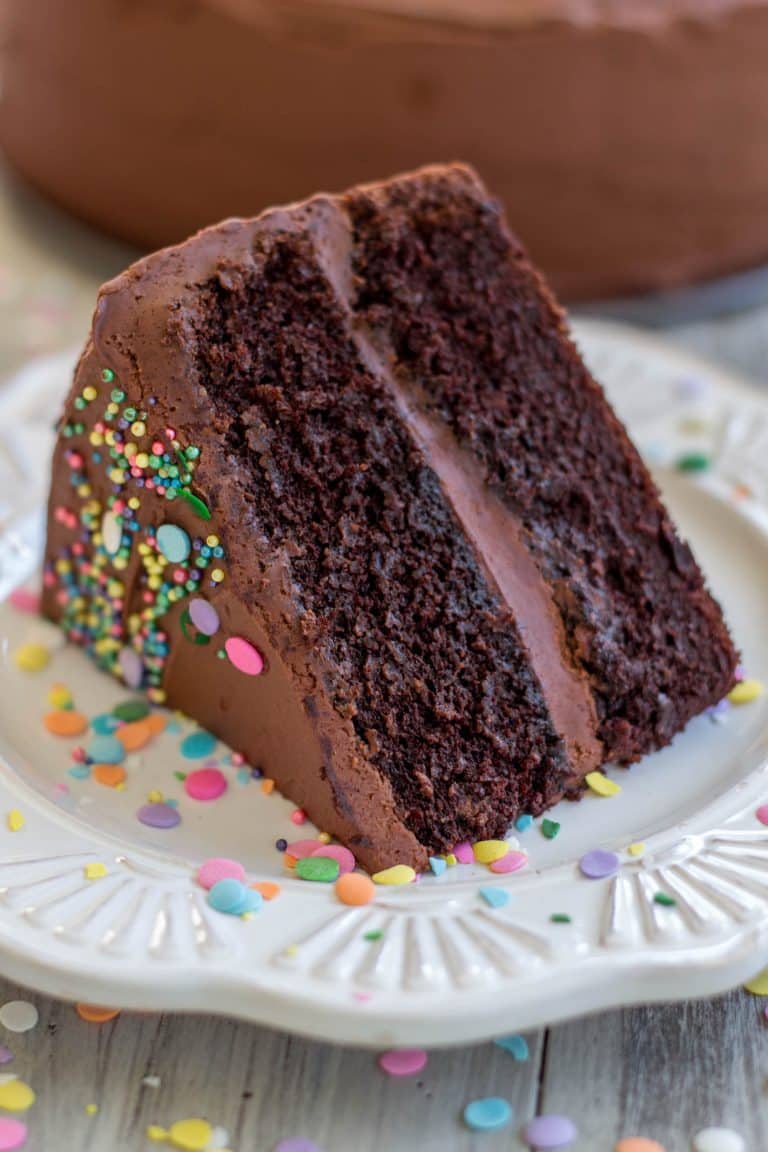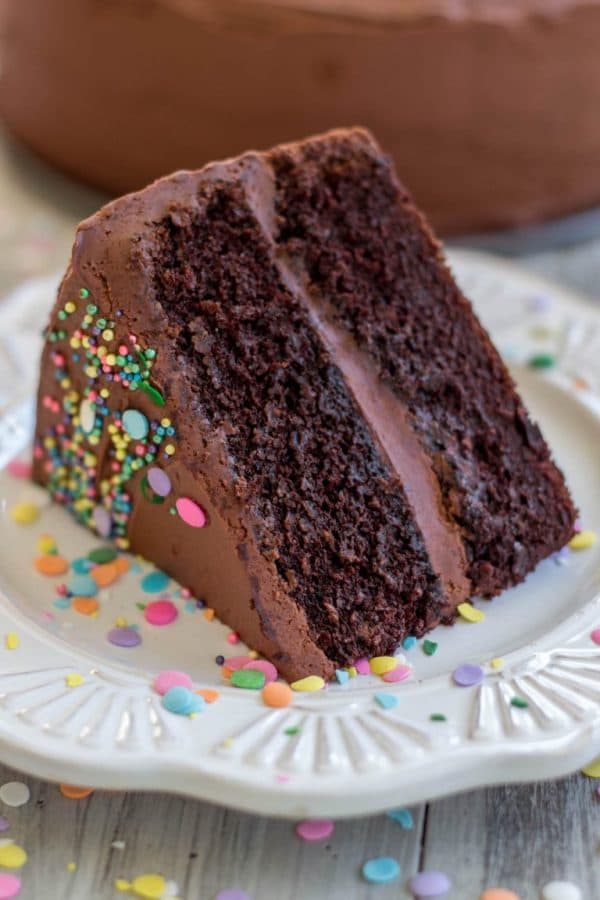 14. Amazing Chocolate Layer Cake – a super moist, rich and decadent chocolate cake that everyone will love!
15. Brownies, mini chocolate chips, and cocoa pack Triple Chocolate Baileys Cheesecake full of amazing chocolate flavor. Baileys Irish Cream and Irish whiskey make it a fun adult dessert.
16. Rich, buttery sweet bread with chocolate chips makes an amazing breakfast treat or dessert! Chocolate Chip Brioche is not a quick recipe but it's a great one to make with kids who like to get their hands "dirty" in the kitchen.
17. Basque chocolate cakes are a cross between a cookie and a brownie. Dark chocolate cakes filled with white chocolate for a delightful contrast.
18. Tart mangoes and dark chocolate come together beautifully in Chocolate Mango Cheesecake.
19. B52s have three layers: Kahlua, Baileys Irish Cream, and Cointreau. B52 mousse has the same layers in mousse form, with some added chocolate!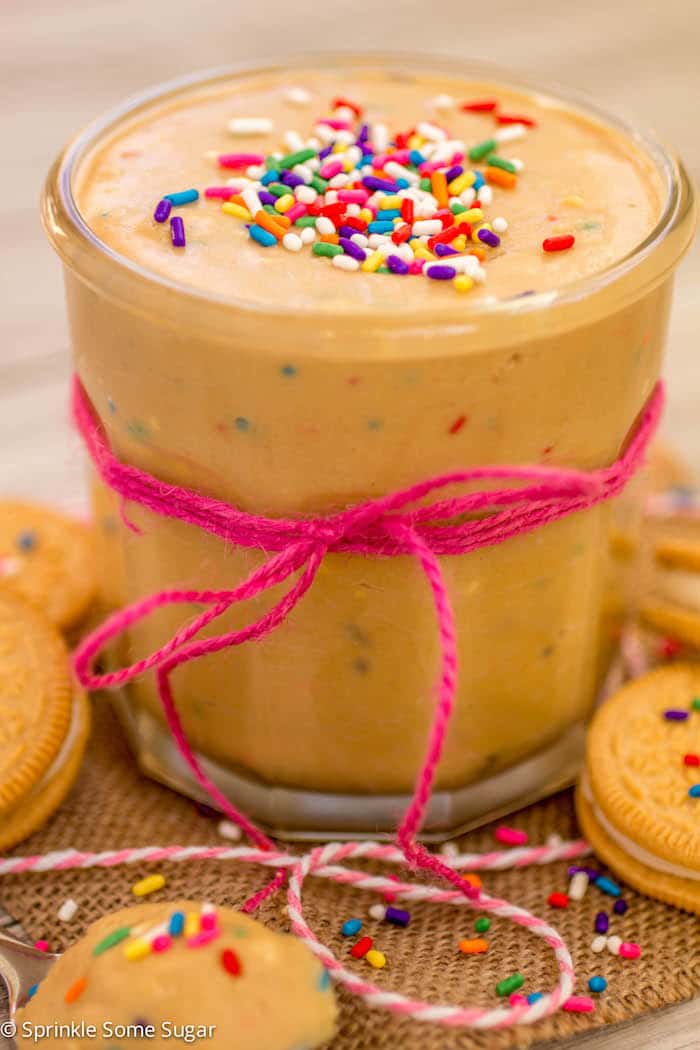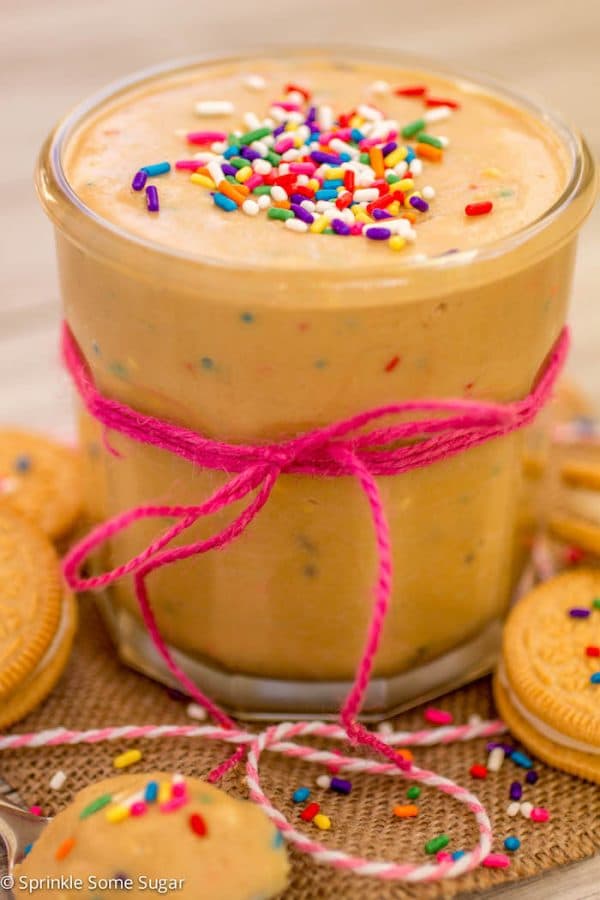 20. Funfetti Golden Oreo Butter is the greatest cookie butter of all time. It is smooth and creamy and so ridiculously delicious. What makes this cookie butter even better is the addition of sprinkles!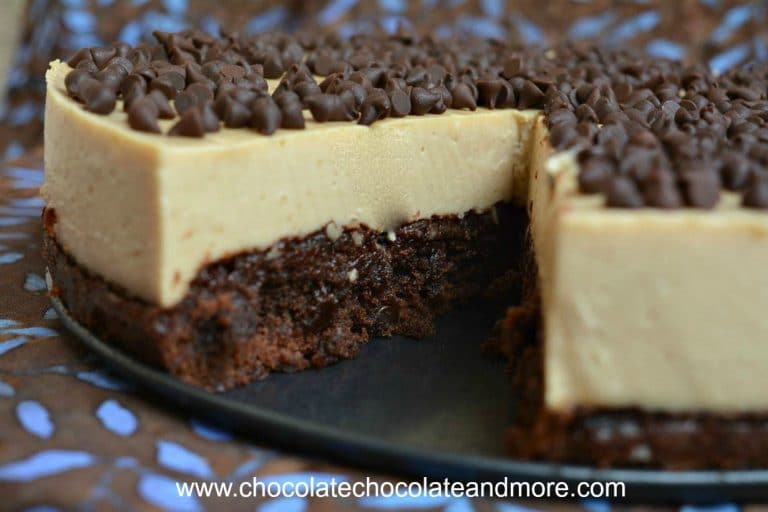 21. Mascarpone cheese gives brownie bottom peanut butter cheesecake a light texture that's perfect for a summer picnic!
22. Dark Chocolate Truffles – decadent bites of silky dark chocolate. These only take four ingredients and a short amount of time to prepare.
23. Rich dark chocolate with a hint of cinnamon and sweet marshmallows make Mexican Hot Chocolate Tart a reminder of cold winter nights by the fire.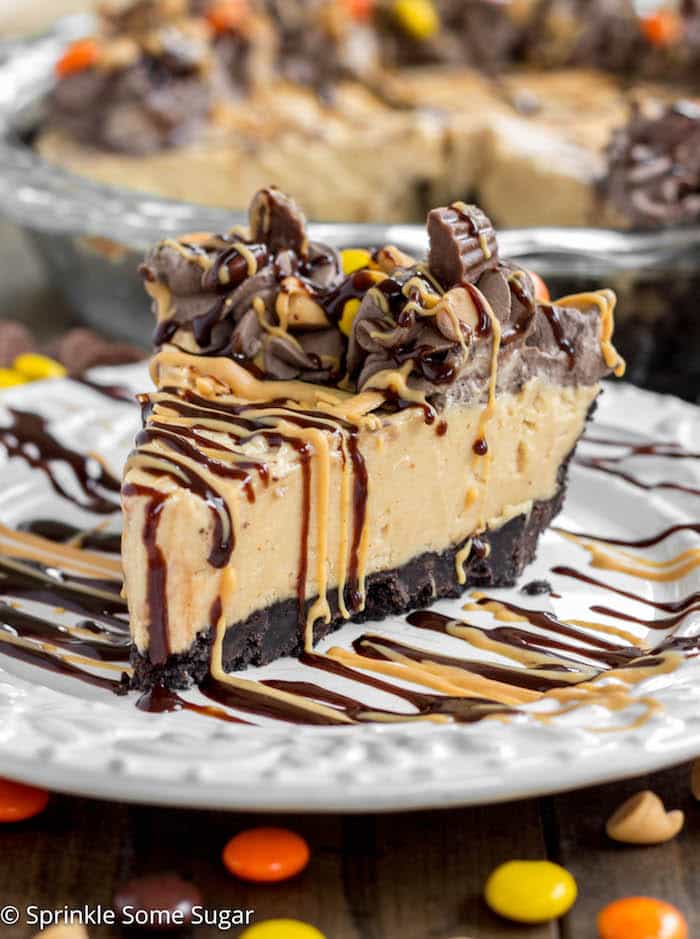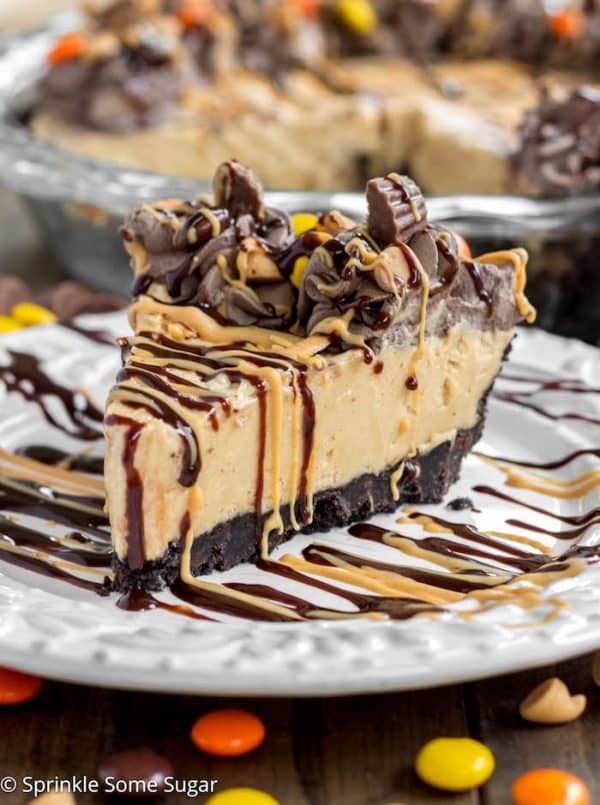 24. No-bake Peanut Butter Pie – a creamy peanut butter pie filling is nestled in an Oreo crust and topped with a dark chocolate whipped cream.
25. Chocolate ganache swirled into pumpkin bread takes it to the next level! This Chocolate Swirl Pumpkin Bread is moist, spicy and chocolatey.
Best 25 recipes from Chocolate, Chocolate and More, 2016!
These are the best 25 recipes from Chocolate, Chocolate and More, 2016!