Bisquick Nutty Toffee Bars-so good you won't care that they start from a mix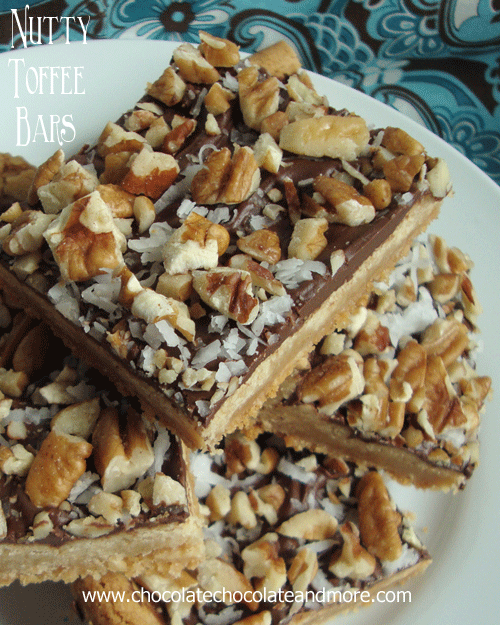 I have to confess something. It's time I came out of the closet (or pantry in this case.)
I don't make everything from scratch. There I said it.
I always have a box of this stuff in my cabinet.
Bisquick.
I can make biscuits from scratch. And I can make some awesome pancakes from scratch when I feel like it. But when I'm in a hurry, I pull this stuff out.
The other day I was looking for a recipe for something, I don't even remember what, and I came across this recipe.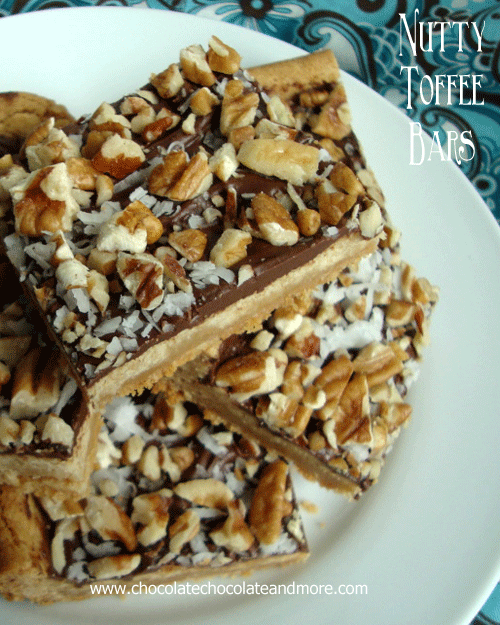 Nutty Toffee Bars
adapted from Betty Crocker
Ingredients
1/2 cup butter, softened
3/4 cup brown sugar
2 cups Bisquick
3/4 cup chocolate chips
1/4 cup coconut
1/2 cup chopped nuts (I used pecans)
Instructions
Combine butter and brown sugar, mixing until creamy and smooth.
Add Bisquick and mix until well blended.
Press dough into a greased 8 x8 or 9 x 13 pan.
Bake in a preheated 350 degree oven for 25-35 minutes, until golden brown.
Immediately after removing from oven, spread chocolate chips over top of crust and let sit for 2-3 minutes.
Then, using the back of a spoon, spread chocolate to cover evenly.
Sprinkle coconut and nuts over top and gently press in to secure. Let cool completely before cutting.
Notes
http://chocolatechocolateandmore.com/2012/02/nutty-toffee-bars/
Copyright Chocolate Chocolate and More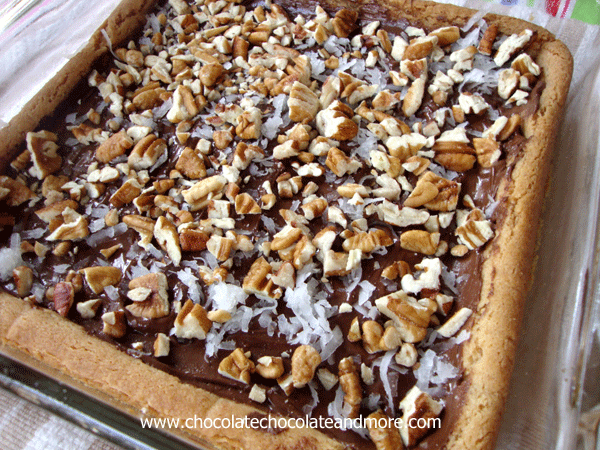 These bars were  good. Not from scratch but fast and easy. And I'm not telling anyone else they were made using Bisquick. It'll be our little secret.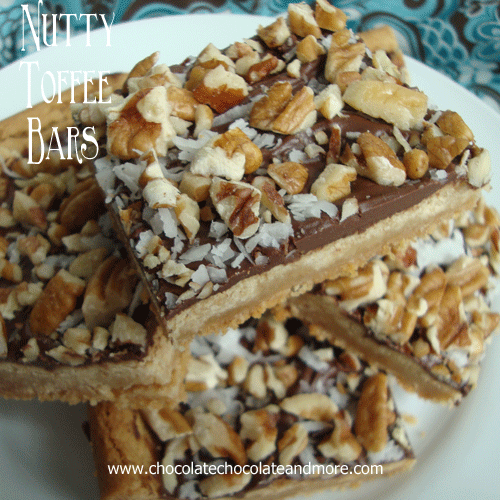 Want more easy Bar recipes?